After finding and enlarging this 1920s overhead view of Summer Street located in Boston, Massachusetts, a pair of Boston Fire Department trucks on the way to fight a fire became visible. On the lower side of the image (below) a fireman driving a Christie f.w.d. gasoline-powered steam fire pumper is in the lead and followed by a conventional truck and its crew.
The title of the Leslie Jones photo "Autos covered Summer Street extension," contains hundreds of spectators, who came to view the "SS Leviathan," their vehicles, and at least one horse and carriage. The ship captured by the US Navy during World War I was initially named the "Vaterland." The vessel was operated by the German Hamburg-American passenger line until captured in 1917. The video below shows many pictures of the Ocean Liner while it was in use until 1934.
View another picture of the scene taken later while fire trucks were returning up Summer Street to various City fire stations.
Share with us what you find of interest in the photograph or can add to the article. The picture is courtesy of Digital Commonwealth.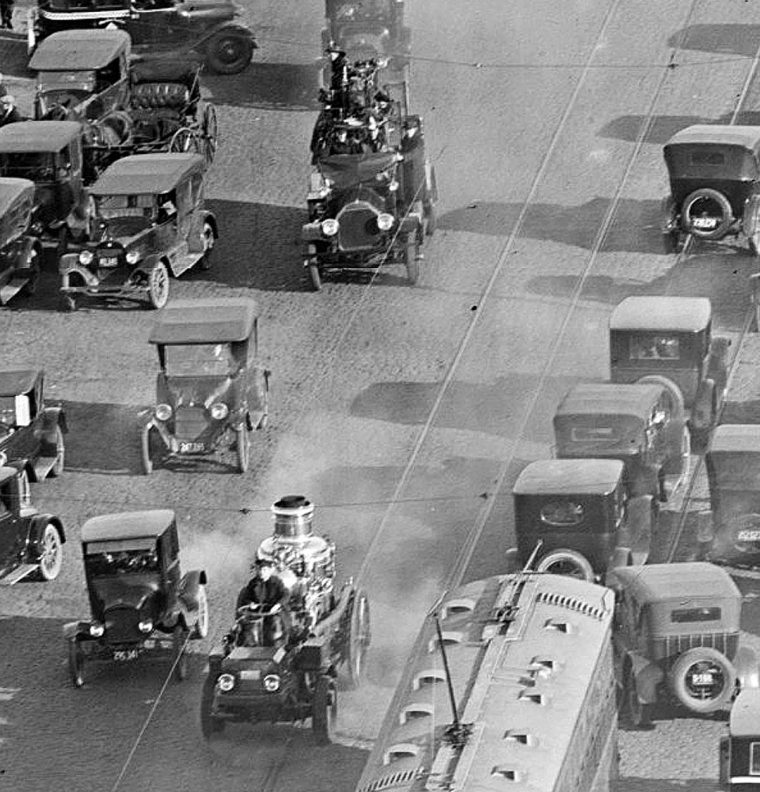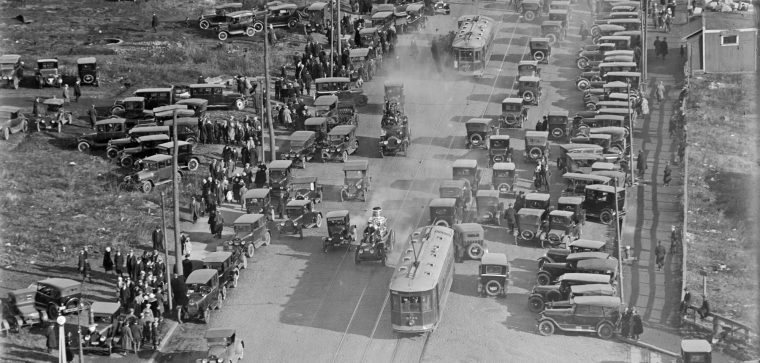 Enlargeable sectional views of the crowd of people and vehicles who came to view the

Leviathan.