The Kodachrome Car Photograph Series begins this week with an image of three friends in a yellow and white 1950s Ford convertible. If you look closely the driver appears to be holding a car phone handset. Could this be a still shot taken from a period movie?
As is the usual practice in this series, we ask our readers to tell us the year, make, and model of all of these vehicles along with anything else you find of interest in the photos. You can look back at all the earlier parts of this series here. The images are via This Was America.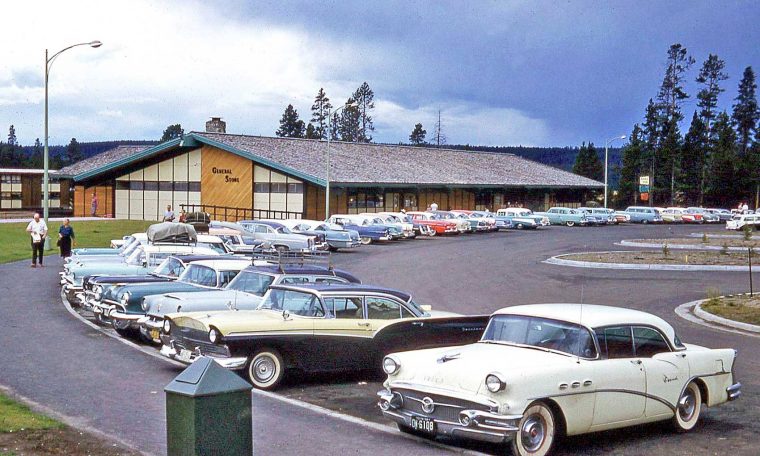 This shot taken at the General Store 

located

 in Yellowstone National Park is filled with two-tone and pastel colored 1950s cars.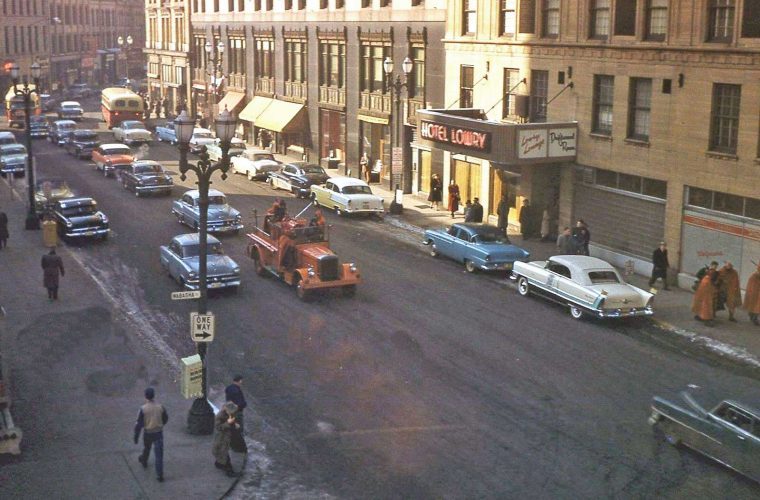 A scene at a fireman's convention based at the Hotel Lowry at Forth and Wabasha Streets in St Paul Minnesota.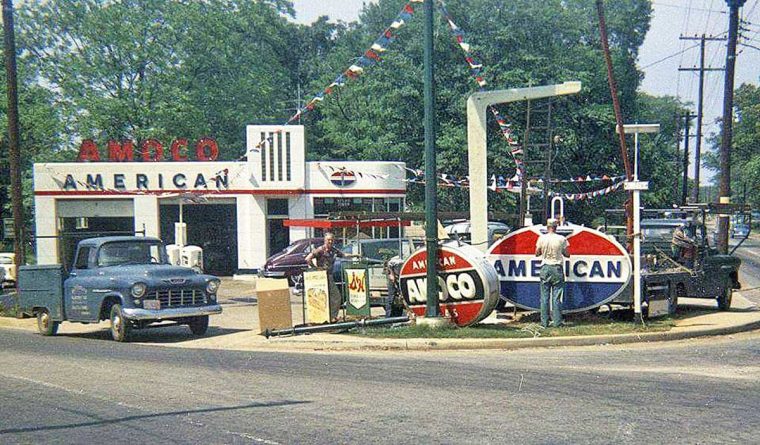 And to finish up here for today, signage changes at an Amoco service station in the 1950s.