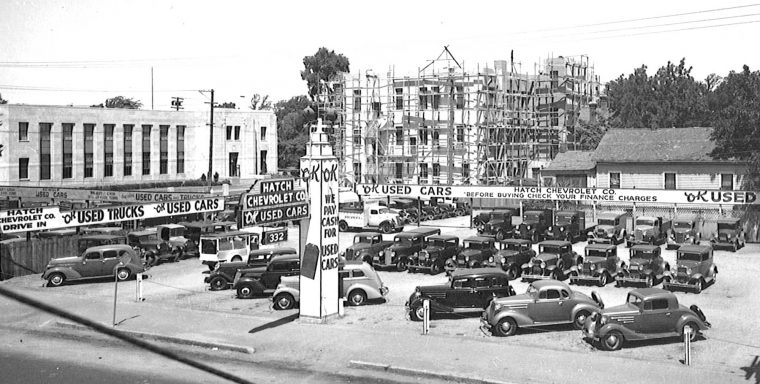 The Hatch Chevrolet Co. was located in Stockton, California, and today's lead image and the expandable version of it (above) show a portion of the Company's "OK" Used Car sales operation. This establishment was located on a street or avenue in the City between two other used car sales lots visible in the photos below. The cars and trucks offered date from 1928 to '29, and the newest vehicles in the scene are late-1930s models.
The exact location of this spot or that of Hatch's main site are unknown at this point, although some research turned up that H.B. Hatch owned and operated the Chevrolet dealership in 1942. His son Herbert "Stub" Hatch reported that he owned a small portion of the enterprise at the time of his father's death on Easter Sunday of 1944 in his book "An Ace and an Angel."
Share with us what you find of interest in this image, or any other information known about the Chevrolet agency. The photograph by Van Covert Martin is courtesy of the University of the Pacific Library.