The Kodachrome Car Photograph Series begins this week with an appropriate image for tomorrows change of seasons. Saturday the 22nd of September is the first day of Autumn this year and today's feature image contains fall foliage in the background of this light blue Studebaker coupe.
As is the usual practice in this series, we ask our readers to tell us the year, make, and model of all of these vehicles along with anything else you find of interest in the photos. You can look back at all the earlier parts of this series here. The images are via This Was America.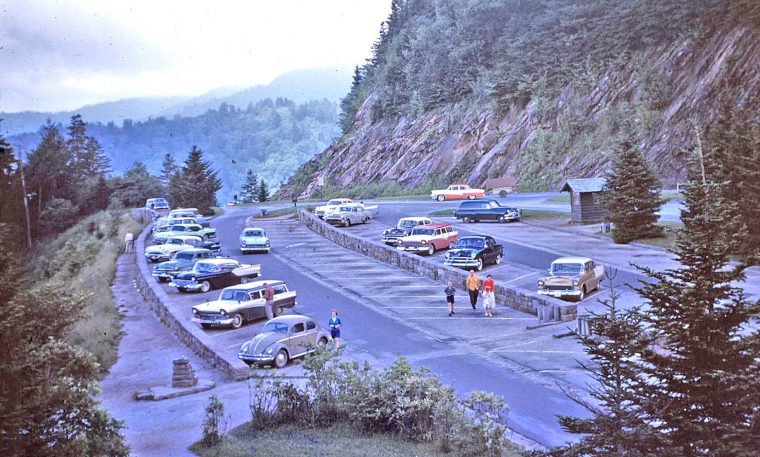 We have seen other photos of the Clingmans Dome parking lot, however this image taken at slow time on the highest mountain in Tennessee provides a better view of most of the vehicles.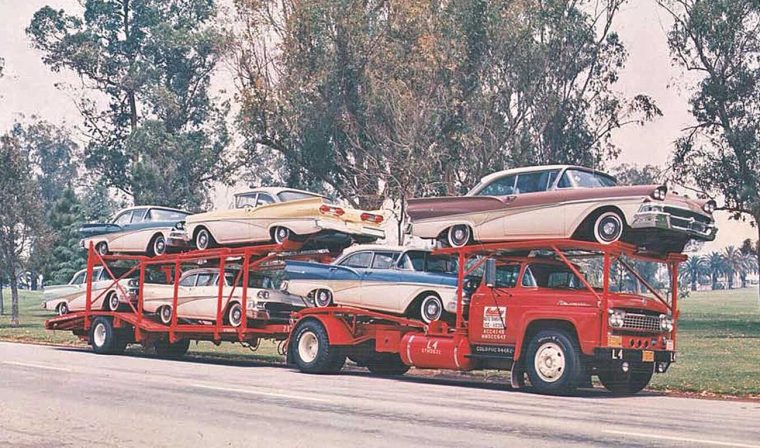 Six nineteen-fifties Ford sedans are the cargo on this long wheelbase heavy duty Ford six car hauler. Note the palm trees in the background.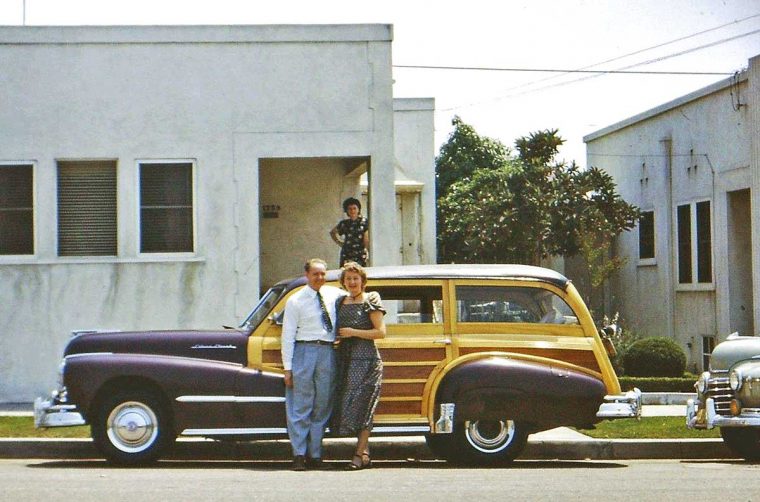 And finally, this post-war General Motors station wagon appears to have been a late model car at the time this photograph was taken.