The Kodachrome Car Photograph Series begins this week with a circa late-1940s to early-1950s image of a Pep Boys store in an unknown location. The first two vehicles in this scene date back to the pre-World War II days and the pickup truck and dark-colored sedan in the background were manufactured in the postwar days. The photo originates from the Dave Gelinas collection.
As is the usual practice in this series, we ask our readers to tell us the year, make, and model of all of these vehicles along with anything else you find of interest in the photos. You can look back at all the earlier parts of this series here. The images are found via This Was America.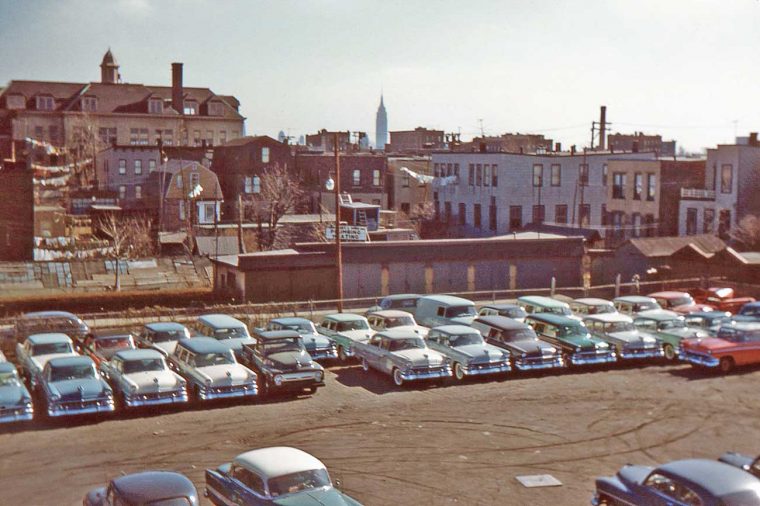 A mid-1950s view of new vehicles in the parking lot behind a Ford dealership.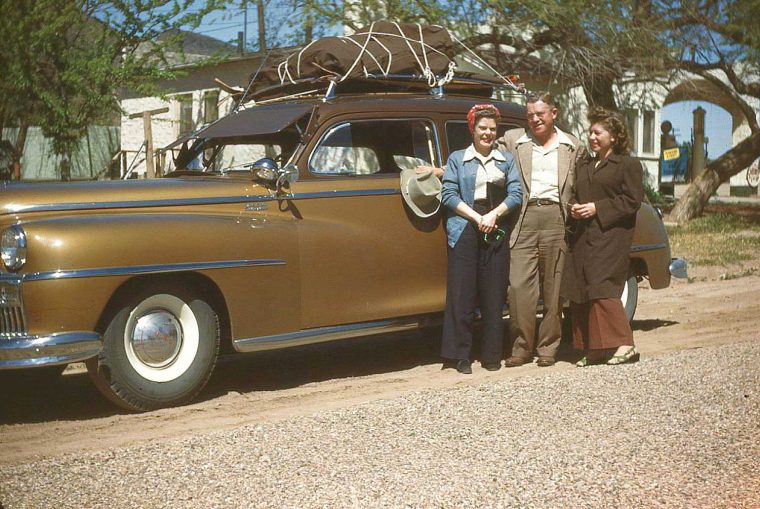 Mother, father and daughter pose with a large postwar two-tone four-door sedan.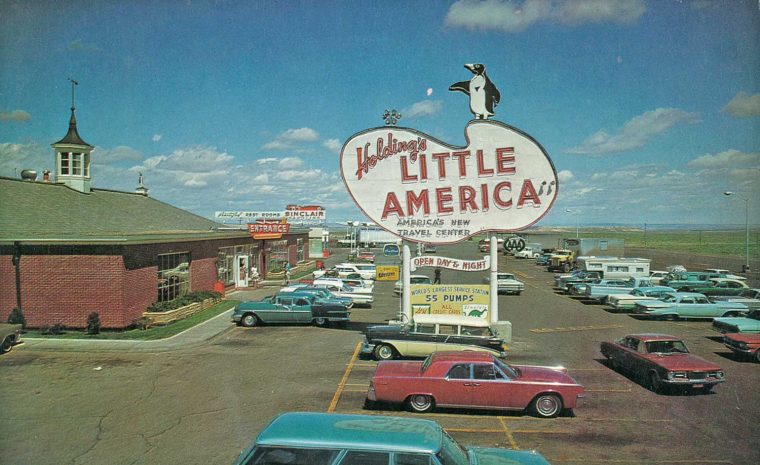 Postcard image of Holding's Little America Travel Center located on the Lincoln Highway.