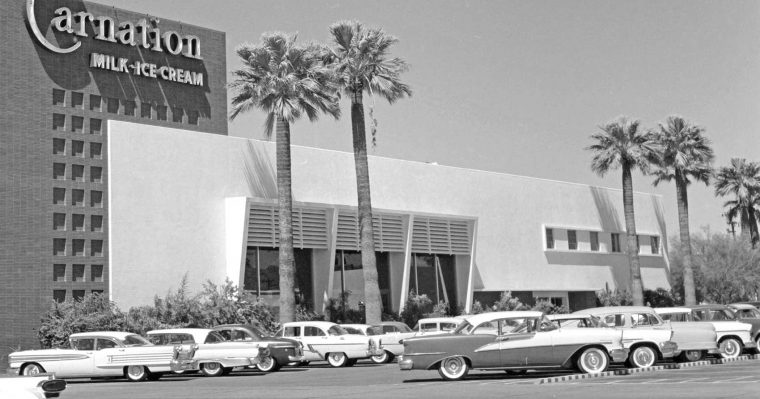 Today's feature images take us to Phoenix, Arizona, and Chicago, Illinois. A Carnation Company dairy products office and warehouse building is the backdrop for the automobiles in the enlargeable image above, that for the most part, appears to contain upscale vehicles owned by Company executives.
The photo below contains a parking lot next to the Prudential Building located to the right of the center of the picture. The forty-one story structure at 130 East Randolph Street in Chicago, Illinois opened in 1955, only a couple of years before the newest automobiles in the scene were built.
Over seventy-five more photos can be viewed in the Parking Lot Series here on The Old Motor. Share with us what you find of interest in these images. The photographs are courtesy of the UWM Libraries.