Today's lead image of Pikeville, Kentucky which is situated in the southeastern portion of the State was taken in the mid-1950s on Humbly Boulevard, a horseshoe-shaped road the small-sized City is located on. Of interest here is the B.F. Goodrich tire shop and the parked vehicles.
As is the usual practice in this series, we ask our readers to tell us the year, make, and model of all of these vehicles along with anything else you find of interest in the photos. You can look back at all the earlier parts of this series here. The images are found via This Was America.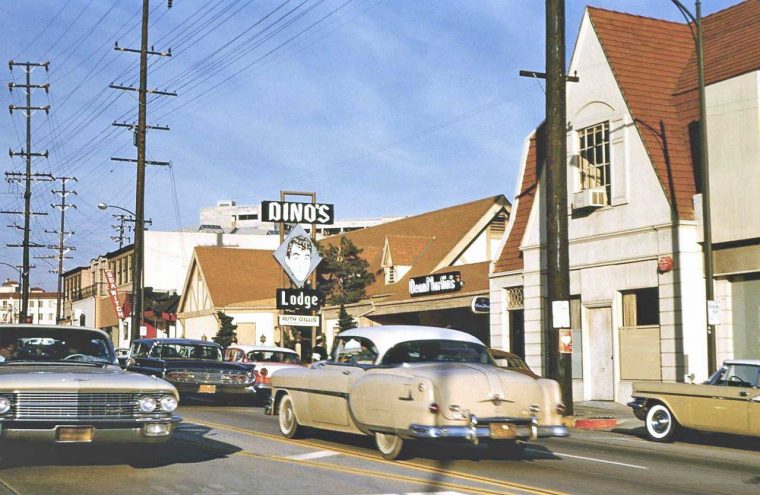 Dino's Lodge opened in 1958 and was named after Dean Martin. The night club was located on Sunset Strip in Hollywood, California, and made famous by the television show "77 Sunset Strip."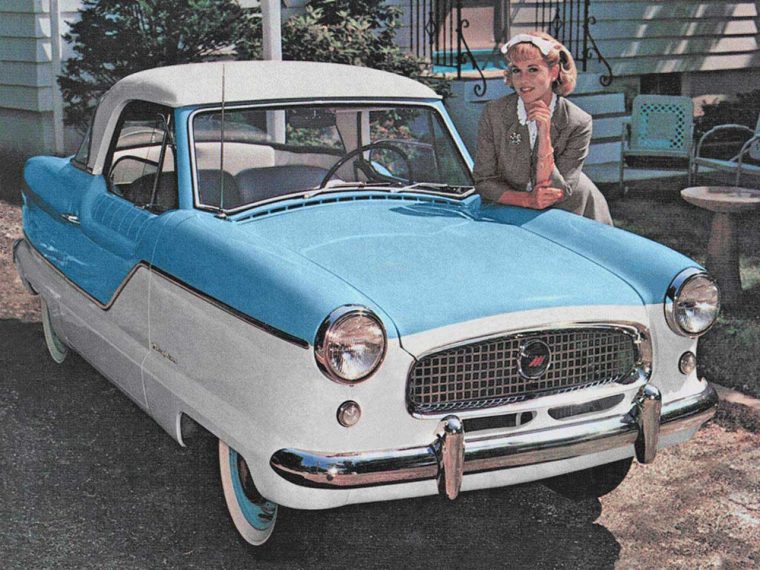 The model and this Nash Metropolitan appear to be posed for a Nash promotional photograph.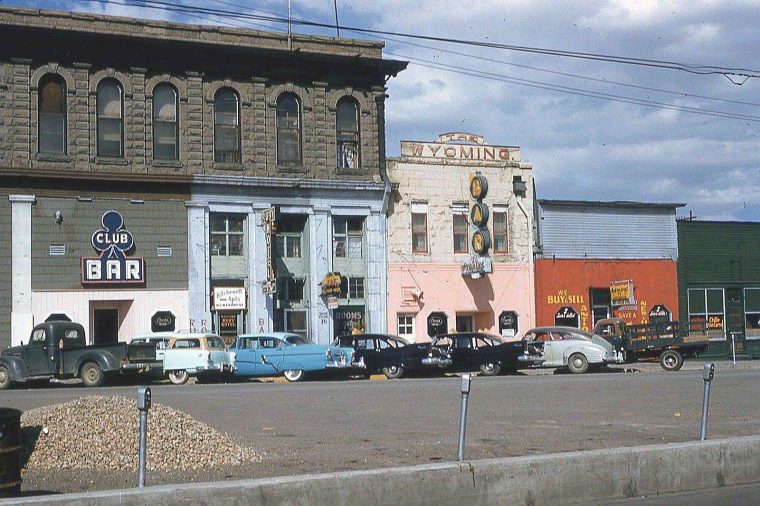 And to finally, a view of downtown Rawlins, Wyoming in the 1950s includes two bars, a hotel, and a second-hand shop.