Today's Congress and Northeast Expressway views are dated to 1961 by the source. The Congress Expressway in the lead image and enlargeable picture of it below was later renamed the Eisenhower Expressway in honor of President Dwight D. Eisenhower. He initiated the Interstate Highway System in the early 1950s and later signed Federal Aid Highway Act of 1956 that officially started the design and construction of the network of National Highways.
The Northeast Expressway in the bottom shot was renamed the Kennedy Expressway after the President's death in 1963. This picture was taken from the South Morgan Street overpass in 1961 of rush hour traffic on the highway. Another view of the Roadway in earlier coverage can be seen here.
Share with us what you find of interest in these photographs by Kaufmann and Fabry that are courtesy of the University of Illinois at Chicago.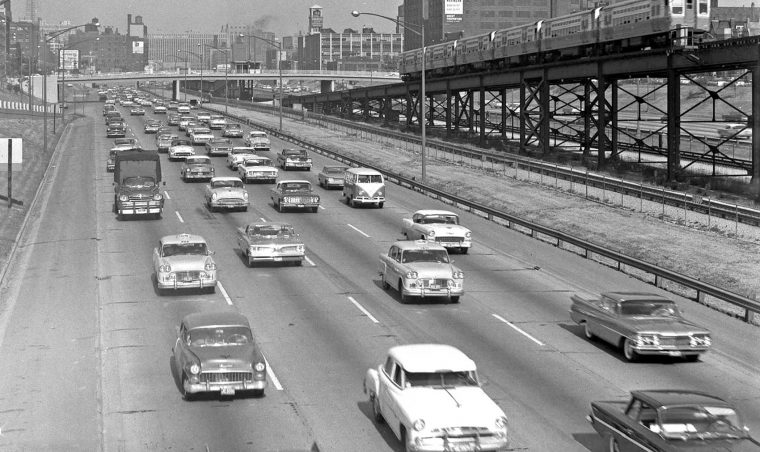 Eisenhower above and Northeast Expressways below.