Today's lead image contains a view of Wilber Clark's Desert Inn and a mix of 1940s to '50s automobiles out front in the parking lot. Clark was one of the pioneers involved with turning Las Vegas, Nevada into the "desert playground." He built and opened the hotel and casino in 1950, and it operated until 2000 when parts of it were imploded to make way for the Wynn Las Vegas.
As is the usual practice in this series, we ask our readers to tell us the year, make, and model of all of these vehicles along with anything else you find of interest in the photos. You can look back at all the earlier parts of this series here. The images are via This Was Americar.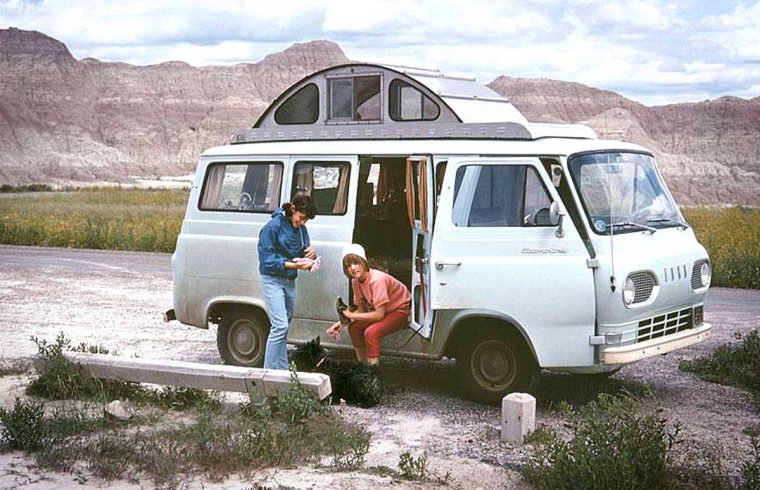 This 1960s camper is fitted with an interesting attachment on the roof allowing the occupants to stand upright in the rear section of the vehicle.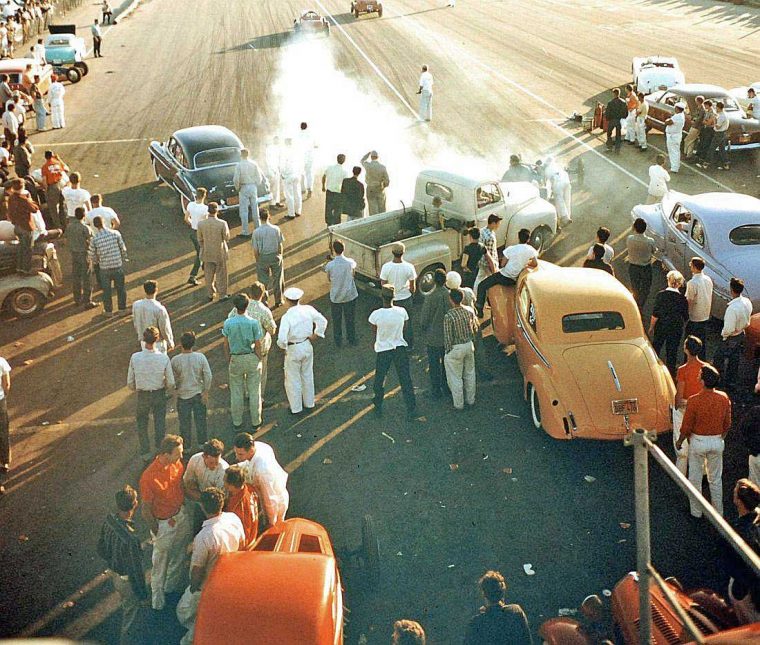 All eyes are on a pair of roadsters headed down this early drag strip located in California.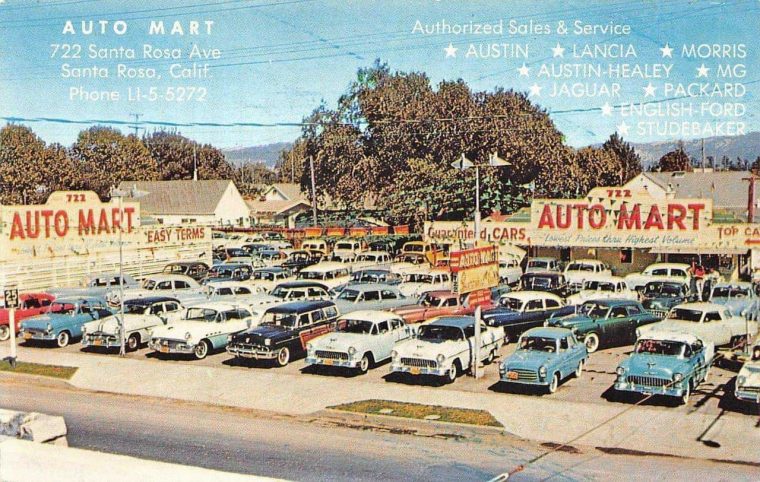 A mid-1950s view of the Auto Mart used car lot located in Santa Rosa, California, an hour north of San Francisco.