The white and turquoise Edsel convertible in the lead image is parked off to the left-hand side of an unidentified dealership in 1958 (the cars were only offered for sale at stand-alone Edsel sale agencies.)
The attention-getting poster in the side window offering an Edsel for fifty-eight dollars a month may appear to be inexpensive now, but that works out to five-hundred and eleven in 2018 dollars and the figure may have been for an entry-level model. The base price of one of these convertibles is reported to have been three-thousand eight-hundred and one dollars; both figures show that the cars were fairly expensive automobiles. Share with us what you know about this example.
As is the usual practice in this series, we ask our readers to tell us the year, make, and model of all of these vehicles along with anything else you find of interest in the photos. You can look back at all the earlier parts of this series here. The images are via This Was Americar.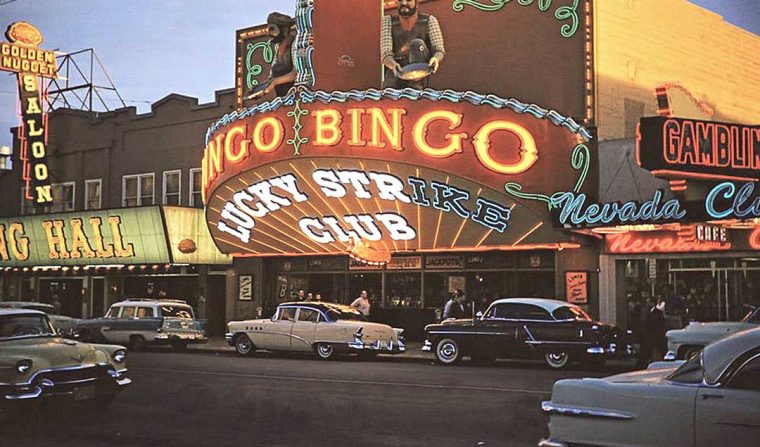 A mid-1950s early evening view of the Lucky Strike Bingo parlor in located in Las Vegas, Nevada.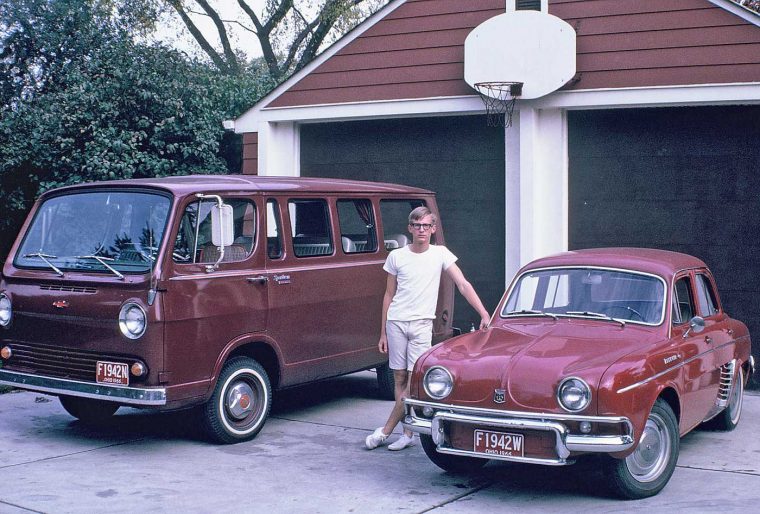 It appears junior preferred the little red import over the van?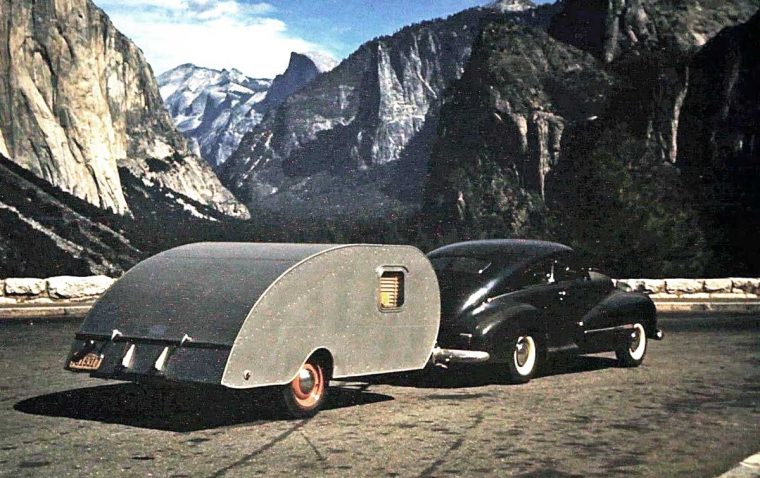 A streamlined coupe pulling tear dropped shaped accommodations.