Today's lead photo of a late-1950s to early-1960s fuel injected Corvette is just one example of how many of these vehicles were modified by the first owner after its purchase or by a subsequent owner. Share with us what was changed on this "Vette," or what you may have adapted to one of your own back in this period.
As is the usual practice in this series, we ask our readers to tell us the year, make, and model of all of these vehicles along with anything else you find of interest in the photos. You can look back at all the earlier parts of this series here. The images are via This Was Americar.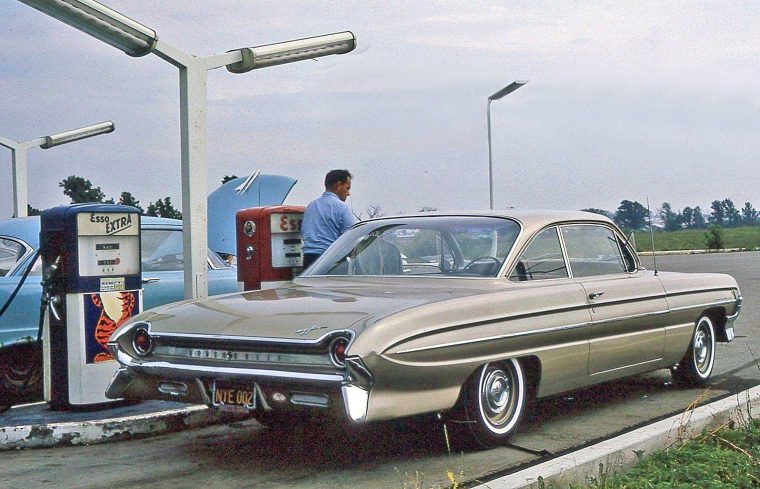 Some Oldsmobile's had optional high-performance engines installed at the factory and this one may have had a "Tiger" put in its tank to keep the one of these high compression motors happy.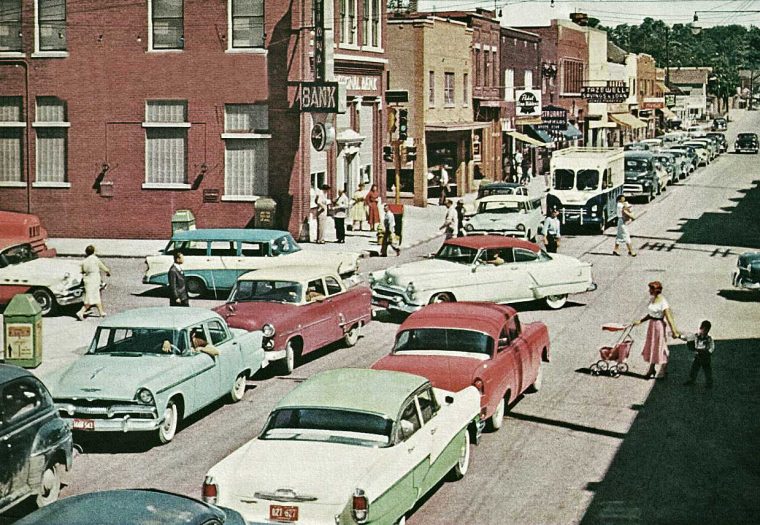 A mid-1950s view of traffic in downtown Tazewell, Virginia.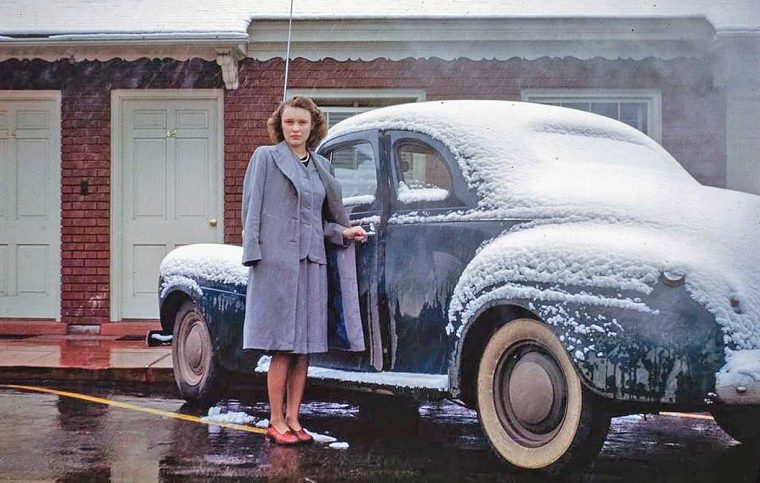 We have already had a snowfall  here in Vermont so if you also live in one of the colder parts of the northern hemisphere it is time for our annual reminder to winterize your car and put on your snow tires.