Today's lead photo of five Edsel's was taken at the Ford Proving Grounds located in Michigan. A press release with photos of 1957 Fords and Mercury's posted earlier follows below describing the facility and another 1167-foot-high hill with 17 and 29 percent grades at the test track. View another airborne 1957 Ford here:
"The most rugged kind of automotive testing facilities, from the steepest hills and roughest roads to the fastest speedway, make up Ford Motor Companies new 3800 acre Michigan Proving Ground near Romeo, north of Detroit. Driving conditions are beyond anything encountered by the ordinary motorist."
As is the usual practice in this series, we ask our readers to tell us the year, make, and model of all of these vehicles along with anything else you find of interest in the photos. You can look back at all the earlier parts of this series here. The images are via This Was Americar.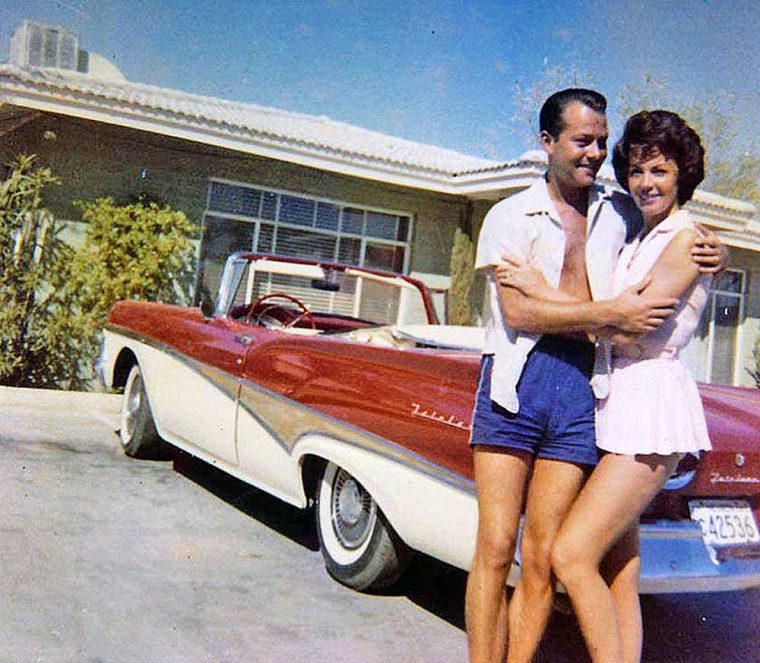 This photo looks just like some of the scenes in the 1990 film "Goodfellas" staring actor Ray Liotta.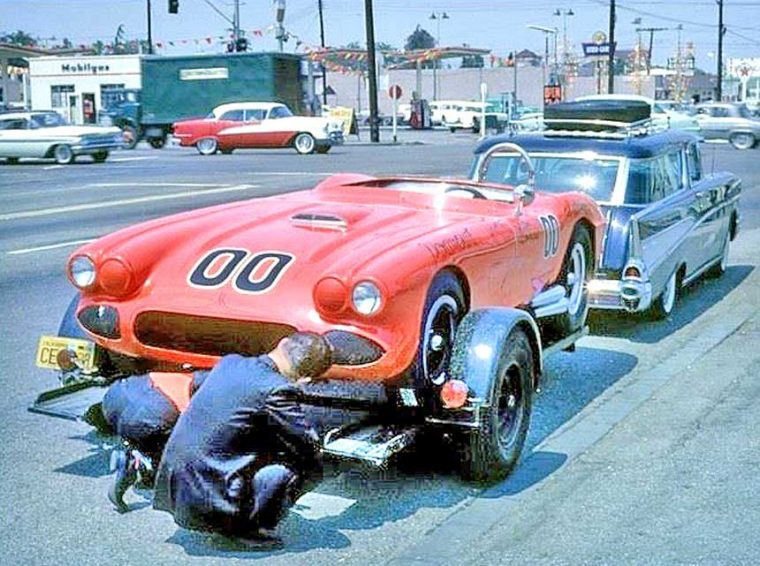 Noted racing driver Dave McDonald's tow car and Corvette racer. McDonald and Eddie Sachs died as a result of a crash and a huge gasoline fireball that stopped the 1964 Indianapolis 500.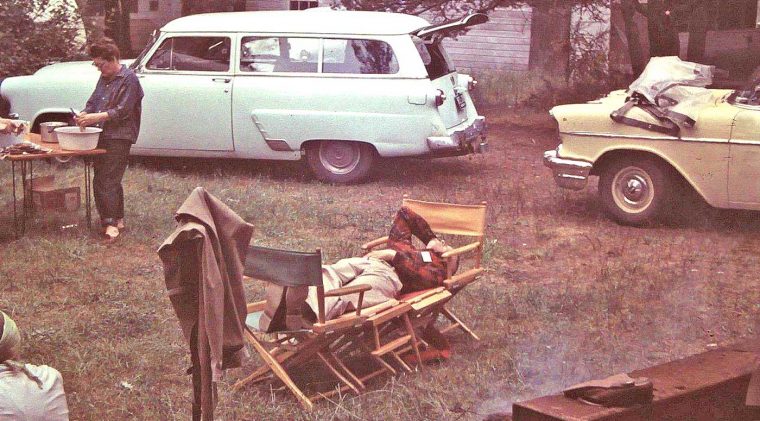 Luxurious chaise lounge at a summer camp.