Many of our readers are familiar with the early Stewart-Warner Vacuum Tank, and other means of fuel delivery before the conventional diaphragm fuel pump came into use in the early-1930s. Today's feature covers the device in detail for the benefit of readers who would like to know more about how it operates and and for others unaware of its place in automotive history.
The earliest automobiles generally used fuel delivery by gravity feed, air pressure supplied by a hand pump, devices that used exhaust system back pressure, and air pumps operated by a dedicated lobe on a camshaft. All of these methods had limitations and issues that will not be covered here today.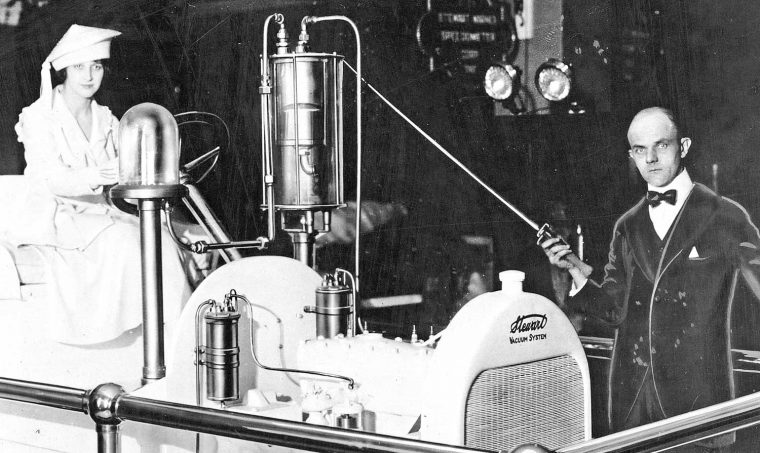 The lead image taken at the 1917 New York Auto Show contains a mock-up show exhibit by the Stewart Co. (later Stewart-Warner) with a large vacuum tank assembly inside of a glass cylinder and two production models mounted on the firewall, and a Company spokesman and model.
Located inside of the vacuum tank assembly is the operating mechanism that is attached to the lower side of the cover. The bottom portion of the tank stores the fuel delivered by vacuum sourced from the intake manifold. Gasoline then flows by gravity to the carburetor. The expandable image (above) contains a detail view of all three of the display units.
Share with us what you find of interest in the photographs (above) courtesy of the Free Library of Philadelphia.
Two pages from a Stewart-Warner instruction booklet with drawings and an explanation of how the "Vacuum Gasoline System" operates are via the MTFCA Forum.