The first New York Auto Show was held in January of 1900 at the Madison Square Garden. In addition to the automobiles on display there were special exhibits by vehicle and accessory makers. Today we feature two interesting displays by automakers, and one by an aftermarket supplier at later New York Shows in 1935, and 1941.
The lead image contains a specially made machine constructed by or for the Ford Motor Company used to introduce its first transmission in 1935 which is silent in all three forward speeds. The ingenious display machine drove the gearbox, automatically depressed the clutch pedal, and shifted the box in sequence through first, second, and third (direct) gears and then continued to repeat the operation.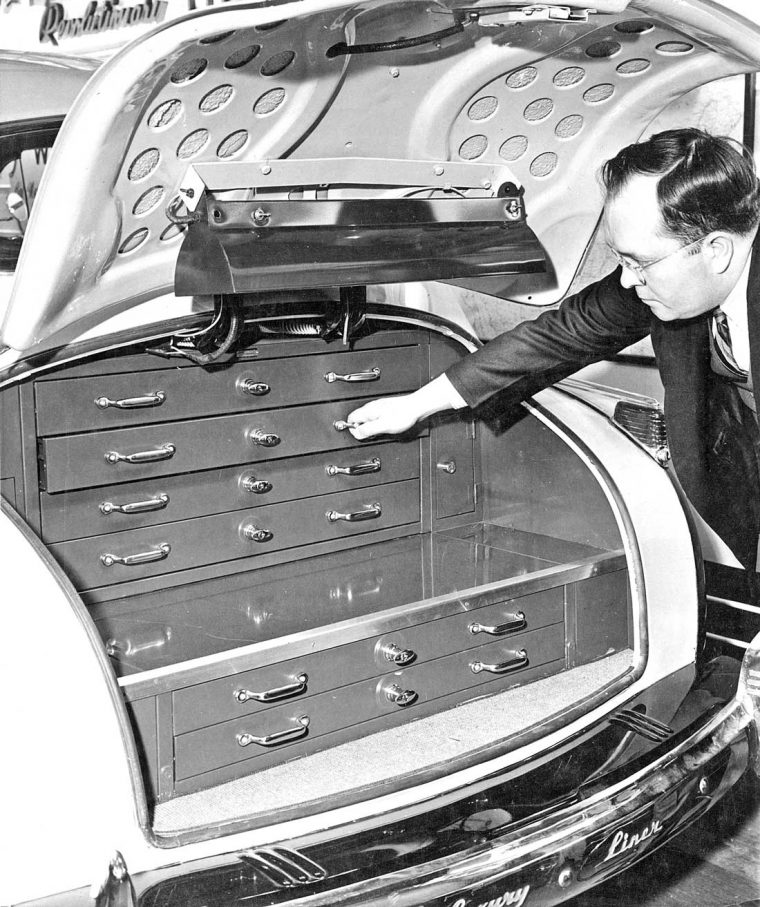 1941″Built-in Cabinets for the traveling salesman" – Installed into the trunk of a 1941 Dodge "Luxury Liner" three-window business coupe is this sales aid consisting of a deluxe painted metal chest with six drawers and two doors used for the display of goods. Note the folding overhead light fixture using six volt bulbs.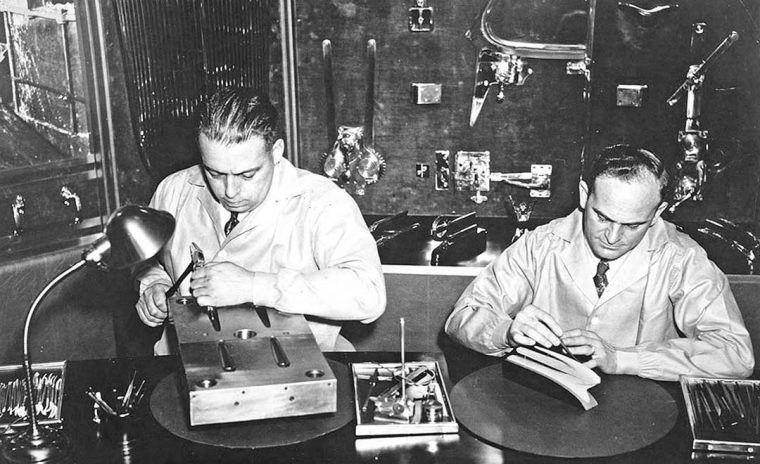 1935 Fisher Body Display – Craftsmen at Work: A die maker on the left carves and riffle files molds for exterior door handles cast in zinc (pot-metal.) A clay sculpture on the right shapes a hood ornament. Behind them are body fittings on display made by the Ternstedt Mfg. Co. once a division of GM.