This Friday the feature Kodachrome image is identified by the source as a view of a harborside thoroughfare in San Diego, California, filled with early-to-mid-1950s automobiles. We see a blue sky, palm trees, short sleeve shirts and a wide array of mostly pastel-colored cars to check out.
On the other side of the coin, since winter-like weather and snow has arrived here in Vermont at The Old Motor, the balance of today's photos are of vehicles and people, who for the most part are out in and enjoying the snow.
As is the usual practice in this series, we ask our readers to tell us the year, make, and model of all of these vehicles along with anything else you find of interest in the photos. You can take look back at all the earlier parts of the Kodachrome Photographs series here. The images are via This Was Americar.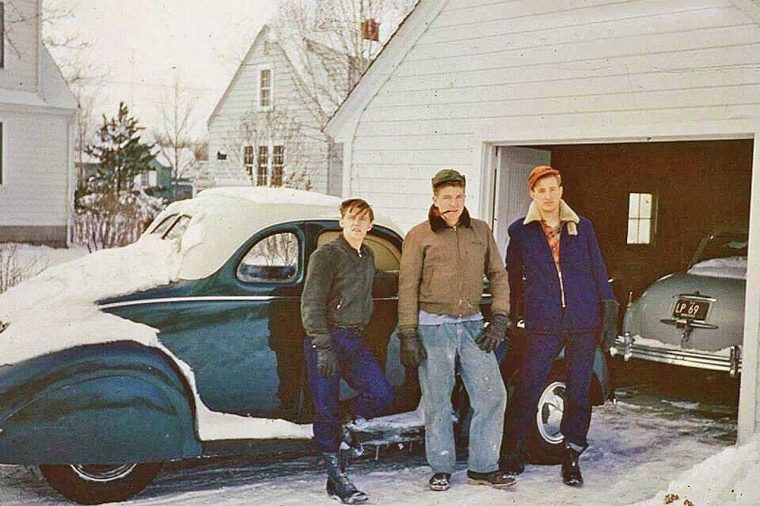 Three young car enthusiasts pose with pre-war Ford, and inside of the garage is a post-war Plymouth.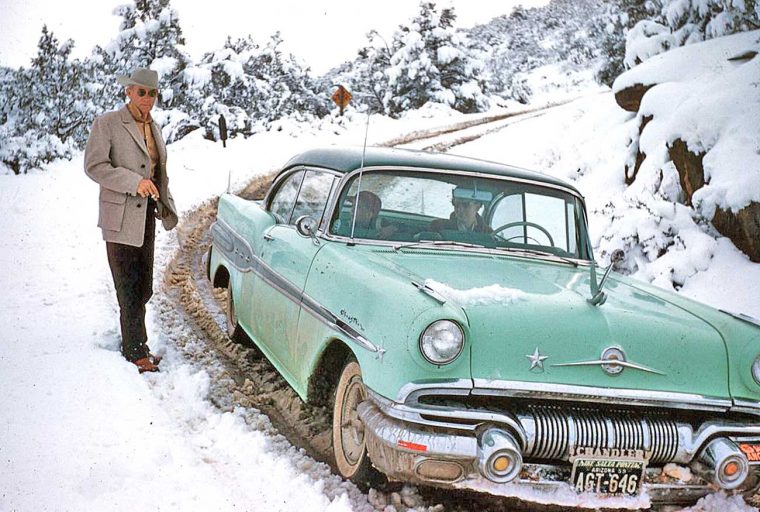 It appears that the Marlboro Man spent some of his time in the mountains of Arizona during the winter?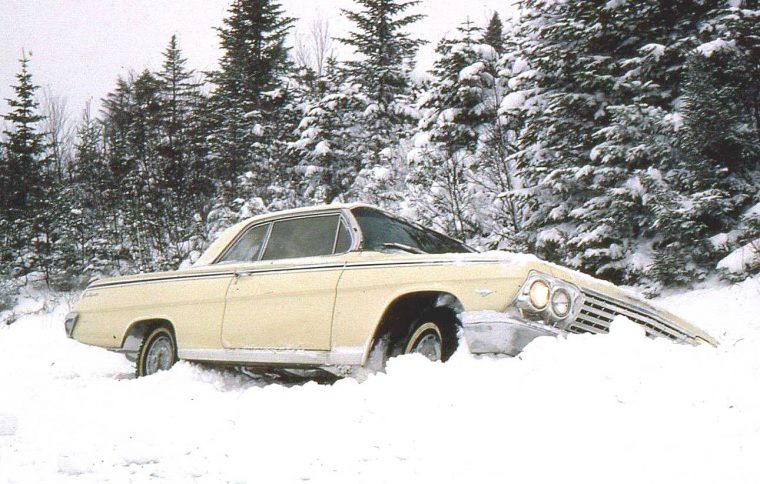 Only one minor mistake while driving on snow-covered roads and your car can end up stuck in a ditch like the driver of this Chevrolet did.