Next to the 1935 California Pacific International Exposition held at the San Diego Fairgrounds, Casey Ford a local dealer constructed and opened a "Master Service Station." The Gilmore Oil Company joined the Ford agency as the supplier of gasoline, and motor oil. The Companies 1934 Mack tanker complete with exterior neon lighting powered by an onboard generator is visible in the lead photo and (below) at night.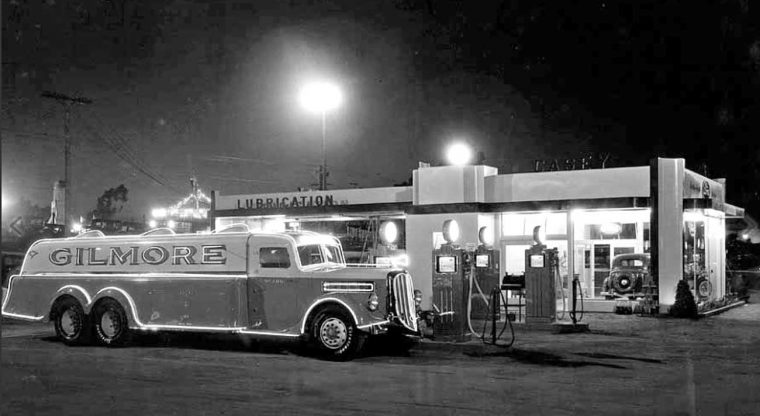 The Gilmore 1934 Mack gasoline tanker posed with the neon lights lit at night.
Casey sold a number of new cars at this location; note the 1935 Ford sedan in the showroom window (above and below). On the far left-and-right of the facility are parking lots where fairgoers could leave their vehicles for service and a gasoline fill-up and return later to pick up their car.
Share with us what you find of interest in the photographs courtesy of the Henry Ford.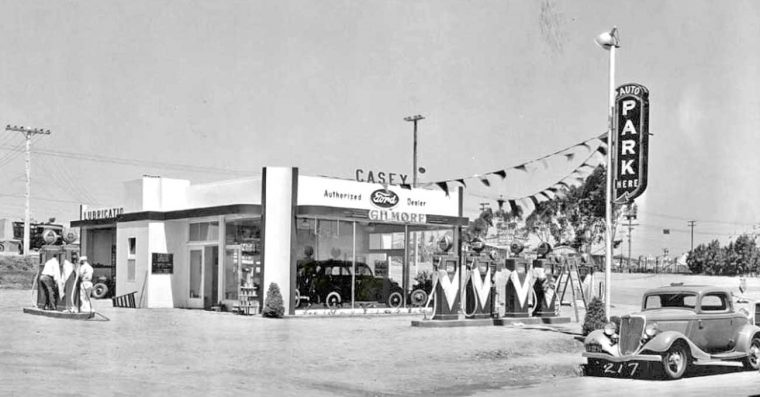 Gilmore employees on the left are working on gasoline pumps before opening day. A 1935 Ford sedan is visible in the showroom window, and a 1934 Ford three-window coupe is parked on the right.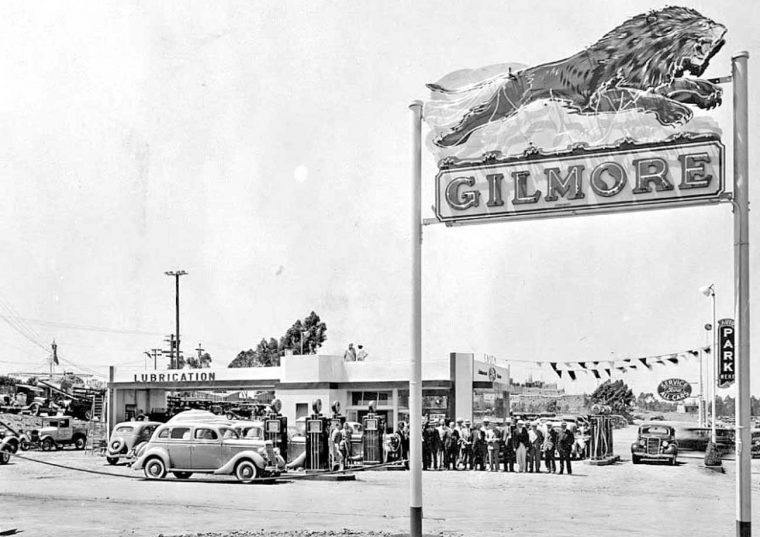 A Gilmore trademark, a "Roar with Gilmore" Lion sign is visible overhead in this image containing officials from both companies on opening day with new 1935 Fords.