In this installment of exhibits at the New York National Auto Show, the lead image shows a popular Ford Motor Company booth at the 1935 Exposition. In an effort to entertain and draw show-goers into Ford's large series of displays, an announcer explains the process and the engine parts used in the assembly and disassembly of the engine while two skilled mechanics work against the clock on the wall.
This engine is the first version (1932-'36) of the 221 c.i. (3.6 L) Ford flathead V-8 engine with a 3 1/6″ x 3 3/4″ bore and stroke, with the water pumps attached to front of the cylinder heads. The connecting rods bearing inserts are full floating, and the babbitt main bearings were poured directly into the block and machined (inserts main bearing where first used in 1936.)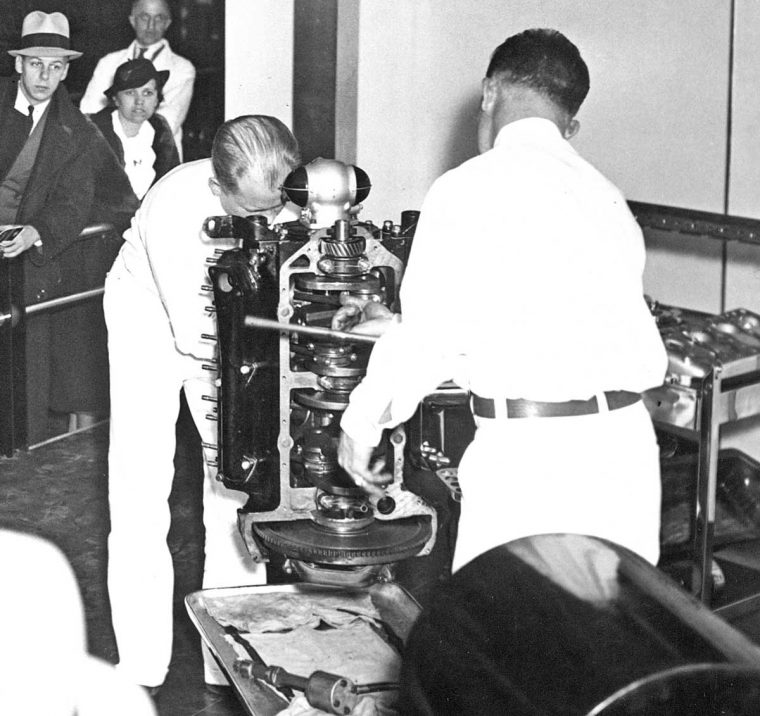 Enlargeable view of the engine assembly at the five-plus minute mark.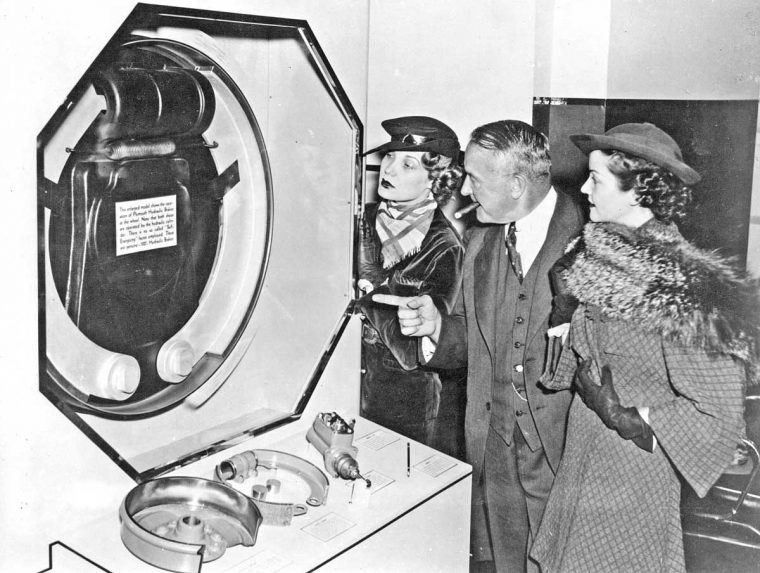 Retired racing driver Barney Oldfield made the rounds on the National Show circuit in 1935 as a representative for Plymouth. He is pictured here in a publicity shot with two models pointing at an enlarged version of the automaker's hydraulic brake.
The notation in the center of  the large display explains that both brake shoes are operated by "the hydraulic cylinder," and at the time no "self-energizing  factor employed."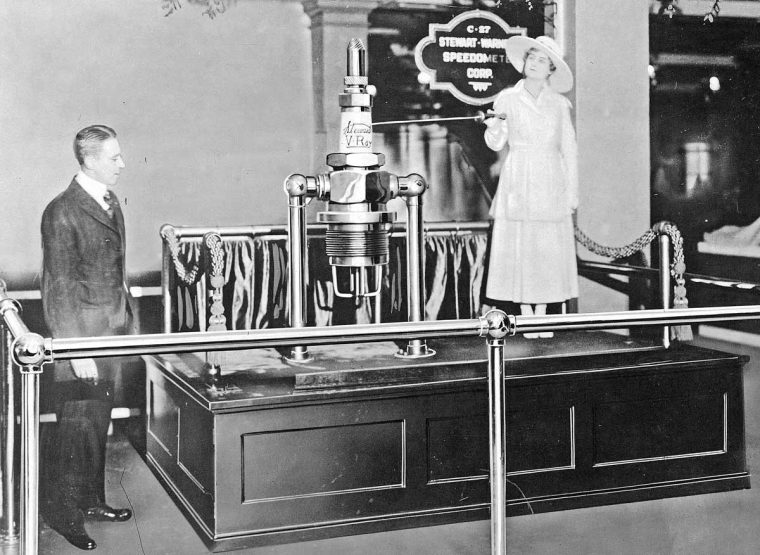 Earlier in this series the Stewart-Warner vacuum tank was featured and today the Company's "V-Ray" spark plug display is featured at the show in 1917. It uses a long single center, and multiple side electrodes. It is only one of many this type of plug on the market at the time.
Share with us what you find of interest in the photographs courtesy of the Free Library of Philadelphia.