Today's feature is a fascinating video of a publicity film produced for the Ford Motor Company at the Dearborn Assembly Plant showing in detail how a 1962 Ford is constructed. The factory is located at the Ford River Rouge Complex that began operations in 1928 manufacturing the Model A Ford; at that point it was the most extensive factory system in the entire world.
Unlike the present time when auto parts and components are sourced and shipped from around the US and the world, in the 1960s the Automaker continued to manufacture the vast majority of the content of its automobiles and trucks on site from the necessary raw materials. Most of what was not produced at the Rouge was created at the plants of Ford-owned subsidiaries.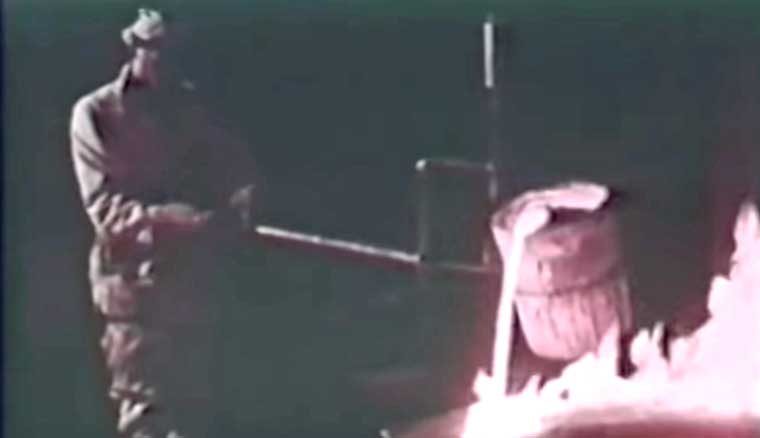 At the foundry molten iron is poured into molds used for casting camshafts.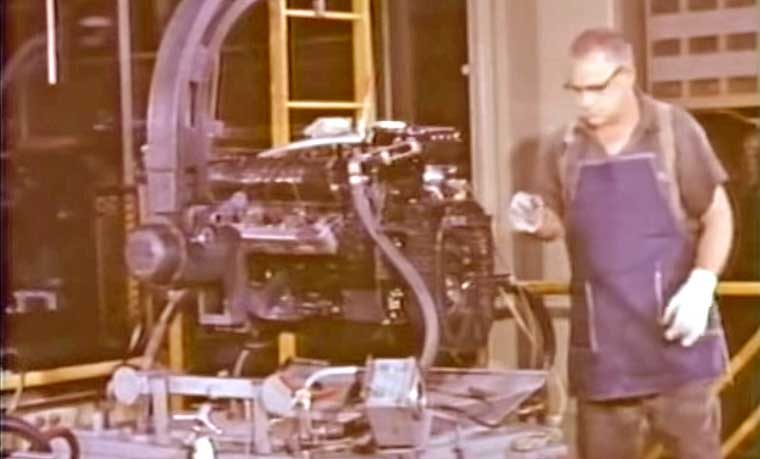 The "hot test" device and operator start an engine at end of the motor assembly line .
This video covers a very interesting manufacturing process that begins with raw materials and ends up as a completed automobile. After the car leaves the end of the assembly line, it undergoes further testing before it is driven onto a transport truck for delivery to a Ford dealer.