This week both the lead image and the second photo appear to be taken on a quarter-midget racing trip by the same individual, who apparently due to the racing connection was related to Fred H. Offenhauser, the widely-known "Offy" racing engine builder. This person may have operated the Offenhauser Photo Service in Alhambra, CA, located east of Los Angeles, the home of the racing engine Company.
The lead picture contains the tow rig, a very early VW bus and behind it a young man and his quarter-midget racing car on a trailer. The second shot contains the children and their racers all tied together and being towed in a parade near the site of the race that it appears was held somewhere in Arizona. Can any of our readers confirm that the Offenhauser's are related and the location of the racing track?
As is the usual practice in this series, we ask our readers to tell us the year, make, and model of all of these vehicles along with anything else you find of interest in the photos. You can take look back at all the earlier parts of the Kodachrome Photographs series here. The images are via This Was Americar.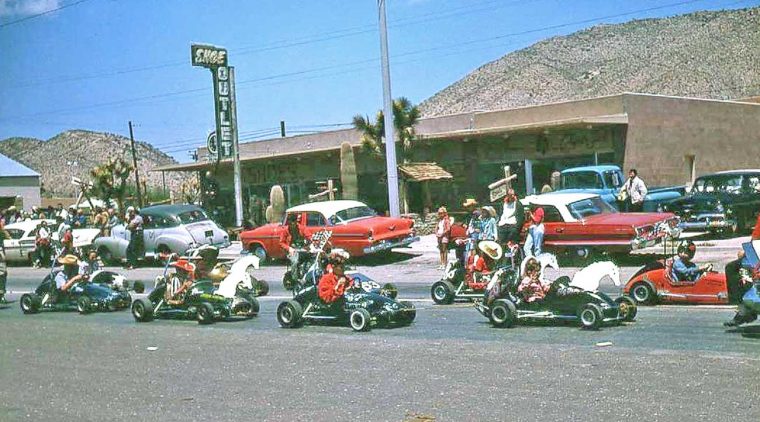 Quarter-midget drivers and their cars tied together are being towed in the pre-race parade.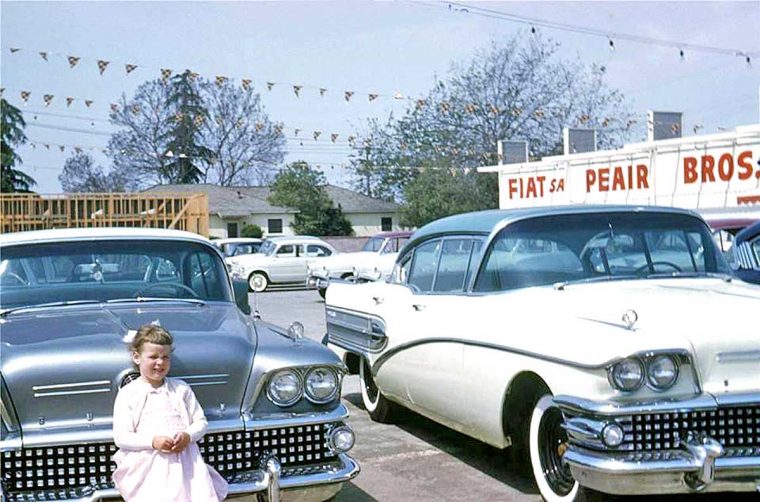 This young girl is pictured at a Peair Bros. Buick and Fiat automobile dealership.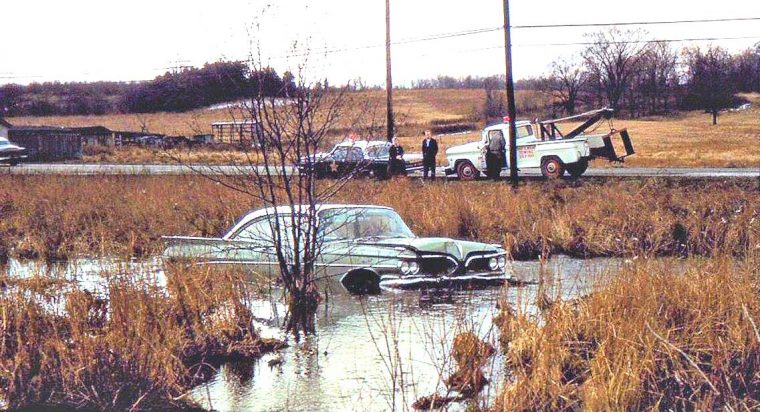 And finally, we do not normally feature photos of car accidents, although in this instance the driver and the passenger appear to be ok. Apparently the pair are standing between the police car and the tow truck that came to assist them.