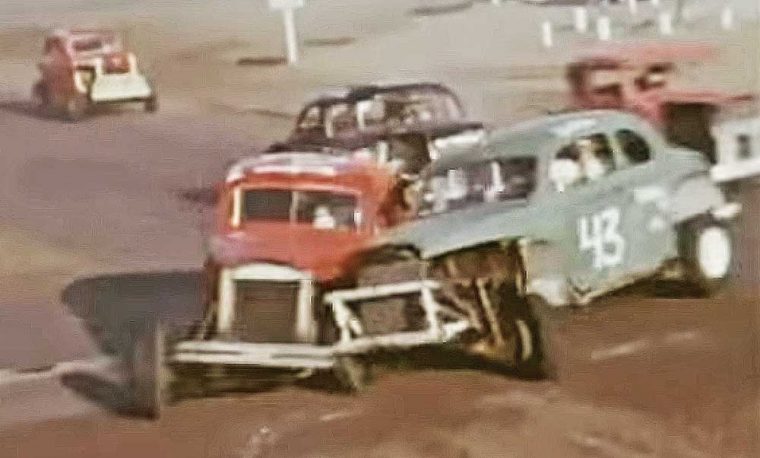 After finding this 3:50 minute video via friend Tom Cotter, it brought back childhood memories of running back to the house from the garage just like Anthony did in the Prince Spaghetti commercial to watch auto racing on "ABC's Wide World of Sports" on Saturday afternoons. Once a year Jim Mckay and Chris Economaki covered the World's Championship Figure Eight Race filmed at Islip Speedway, in Islip, NY.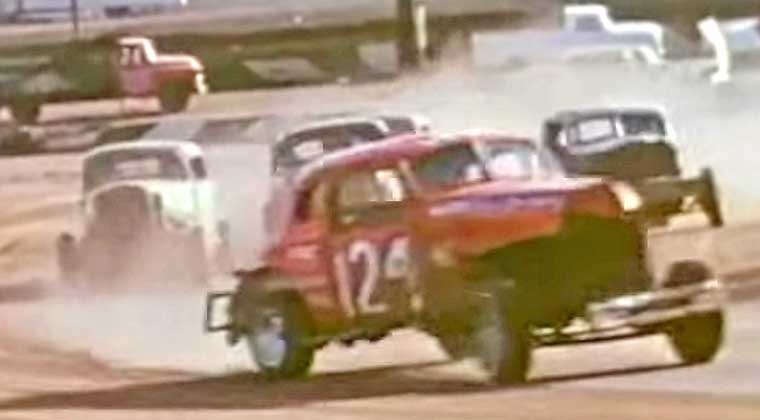 In recent race coverage in  the "New York Times" article on the sport, John Branch wrote: "The people who do this, who tenderly build race cars that cost up to $50,000 and then drive them repeatedly into crossing traffic, know that they are wired differently."
Today's feature video takes us to the famed Ascot Park Speedway (1957 to 1990) that was located in Gardena, CA to watch a figure eight race filmed in the 1960s on the dirt half-mile oval. The music in this production is the "Blue Danube Waltz" by Johann Strauss II which is like mixing oil and water, although in this case Strauss' work fits in well with the racing action.