To start this week's "Kodachrome" feature, this late-1950s lead image contains a scene captured somewhere in the greater New York City metropolitan area. The scene is dominated by left-to-right a Nathan's "Famous" Frankfurter stand and Deli, a Nathan's "Frozen Desert" shop, a "Skooter" beer hall serving Knickerbocker on tap, and an assortment of 1950s cars.
As is the usual practice in this series, we ask our readers to tell us the year, make, and model of all of these vehicles along with anything else you find of interest in the photos. You can take look back at all the earlier parts of the Kodachrome Photographs series here. The images are via This Was Americar.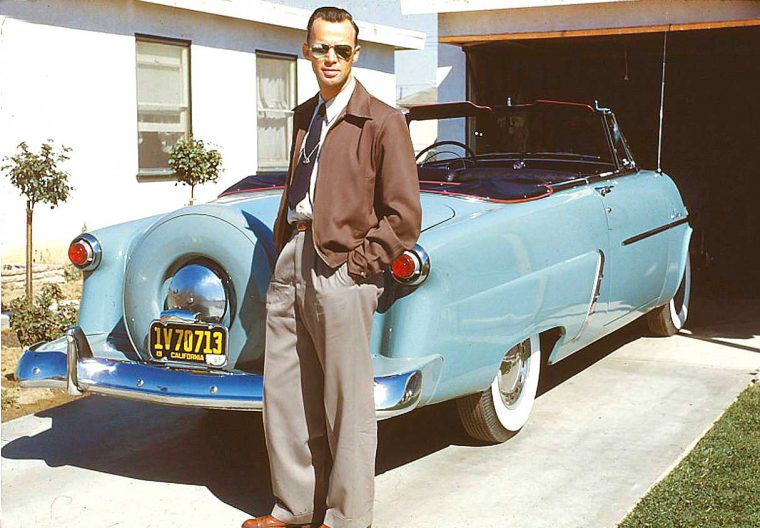 This gentleman appears to be posing with a Ford to capture a "new car moment" photo.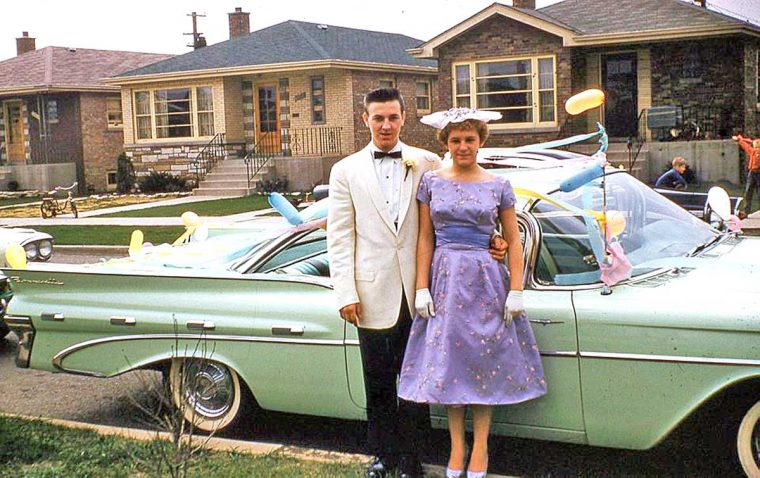 A newly married couple, a Pontiac, and pastel colors popular at the time.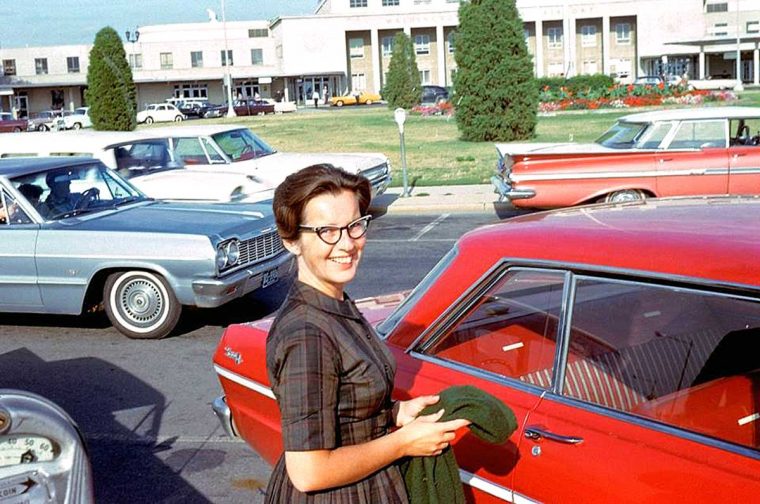 A woman with "cat eye" glasses stands next to Chevrolet compact with a backdrop filled with period automobiles. Where was this photo taken?