We've had our share of snow so far this winter in Vermont, and a new dusting of the white crystals fell overnight. So its time once again to roll out another sampling of vehicles and drivers dealing with the snowscape that mother nature left behind in images taken in Philadelphia, PA.
The lead image taken in the City contains a view of a woman posing while installing a tire chain on a mid-1950s Buick on the evening of February 2, 1957, while her daughter helps out by holding a flashlight.
This photo is in sharp contrast with the four-wheel drive cars of today many drive in the northern portion of the US. The most effort the drivers of these vehicles might have to do is flick a knob or lever into fwd before traveling. A number of the younger ones did not have to learn the art of winter driving, and they and some older drivers have become overconfident in their automobile and their driving ability; many of them end up in the median on the Interstates up here in ski country or off to the side of the roadway.
Share with us what you find of interest and can identify in the photographs courtesy of the Temple University Libraries.  View well over one-hundred vehicles in the snow in earlier postings.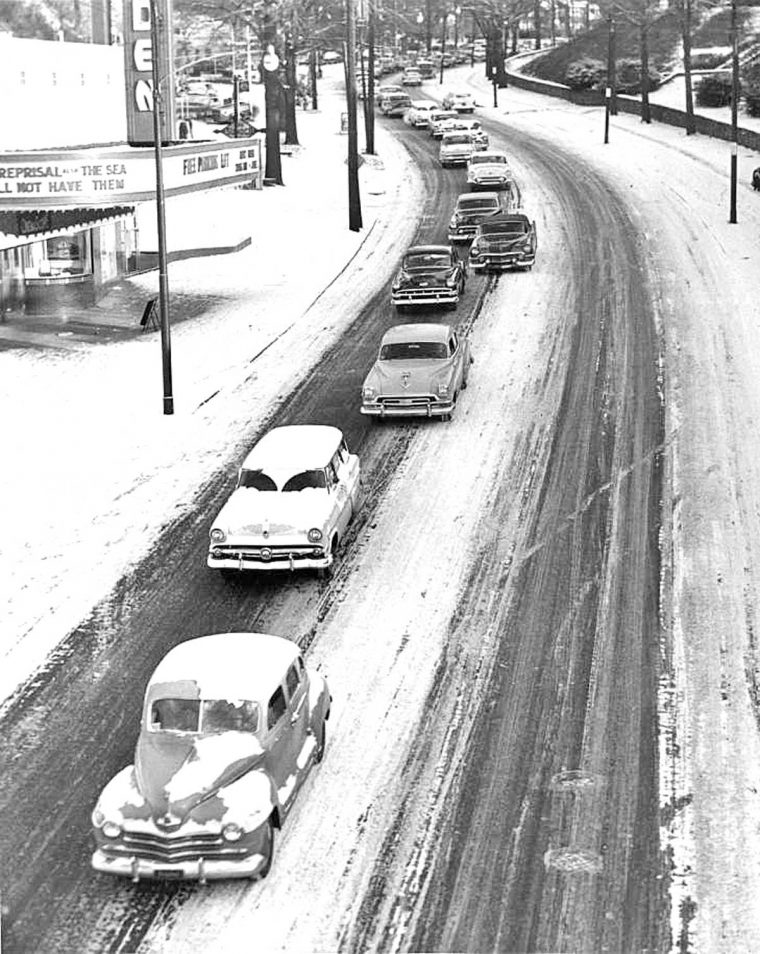 An overhead view of drivers and cars crawling along on Midvale Ave. in the City on January 14, 1957.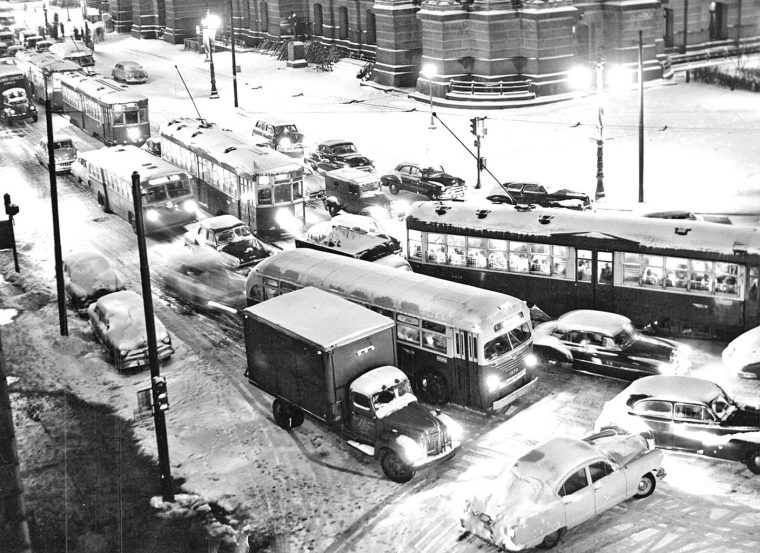 An overhead view of evening rush hour traffic containing cars, trucks, buses, and streetcars in the City on December 12, 1951.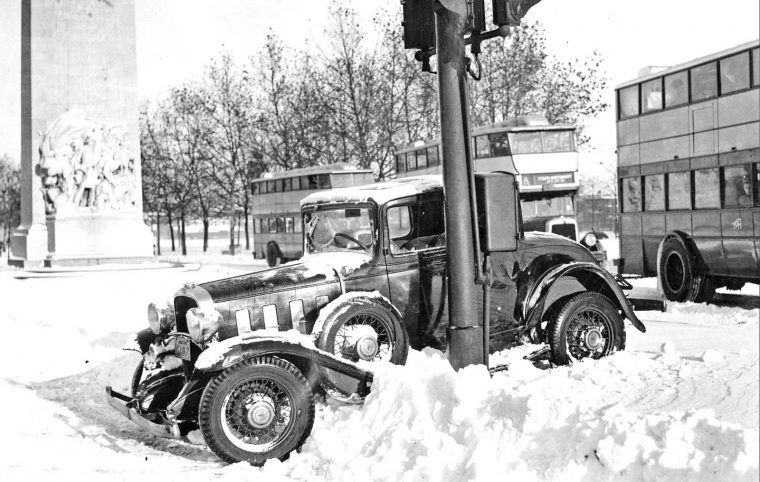 And finally, a 1932 Chevrolet after a storm in Philly with a damaged rear fender. Who can identify the location where of this picture was taken by the monument in the background?