This week's Kodachrome feature begins with an image taken at Walker Motors Inc. of the rollout of the new Ford models on October, 3 1956. Since the banner at the top of the front of the building spells out what is being shown here and when the only unknown here is the location of the dealership. So, in this case, let's take the opportunity for the readers to discuss how the 1957 Ford and the 1957 Chevrolet stack up to each other.
As is the usual practice in this series, we ask our readers to tell us the year, make, and model of all of these vehicles along with anything else you find of interest in the photos. You can take look back at all the earlier parts of the Kodachrome Photographs series here. The images are via This Was Americar.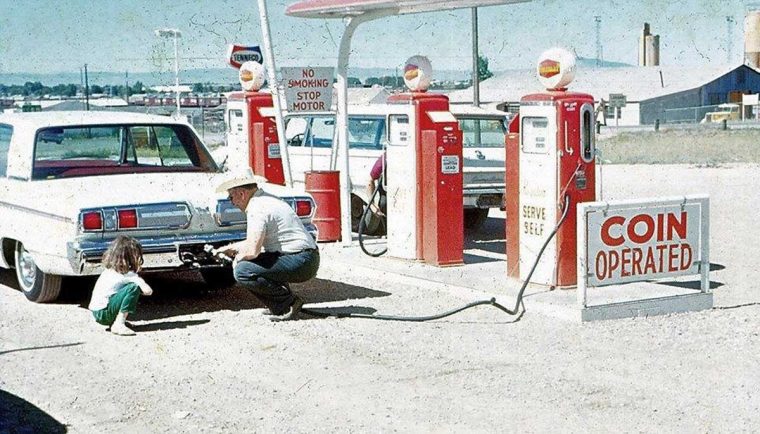 It must have taken a pocket full of quarters to fill up an empty tank at this filling station.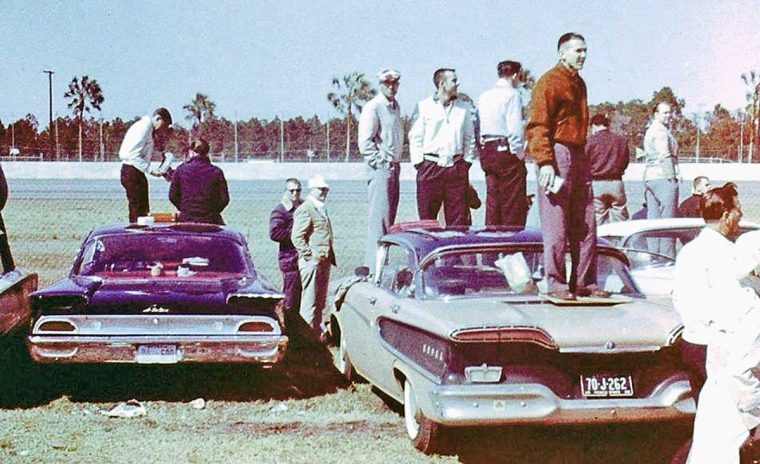 A rare Ford model and an Edsel serve as platforms for race fans at a speedway, tell us what event they were watching?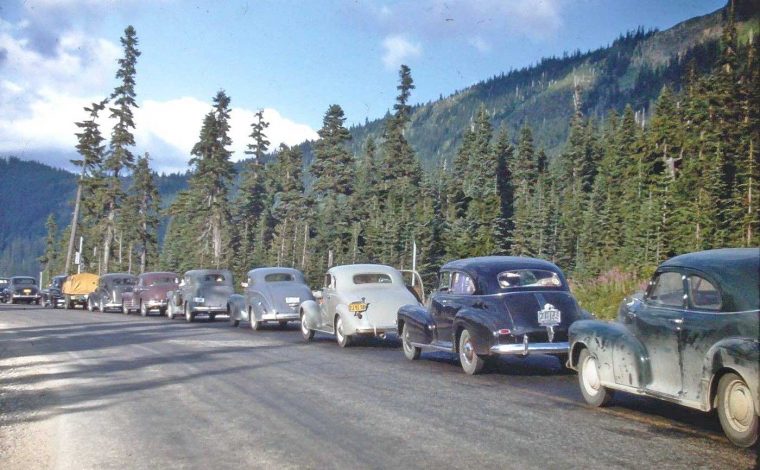 Pre and postwar automobiles waiting in line at a traffic tie-up.