Today's feature images are all press photos taken in the 1950s by "Milwaukee Journal" staff photographers. The lead image was taken on June 29, 1958, of the first of six McDonalds drive-in hamburger stands assembled on various sites in the City; this one was located on West Appleton Avenue south of Capitol Drive.
Share with us what you find of interest in these photographs courtesy of the Milwaukee Public Library.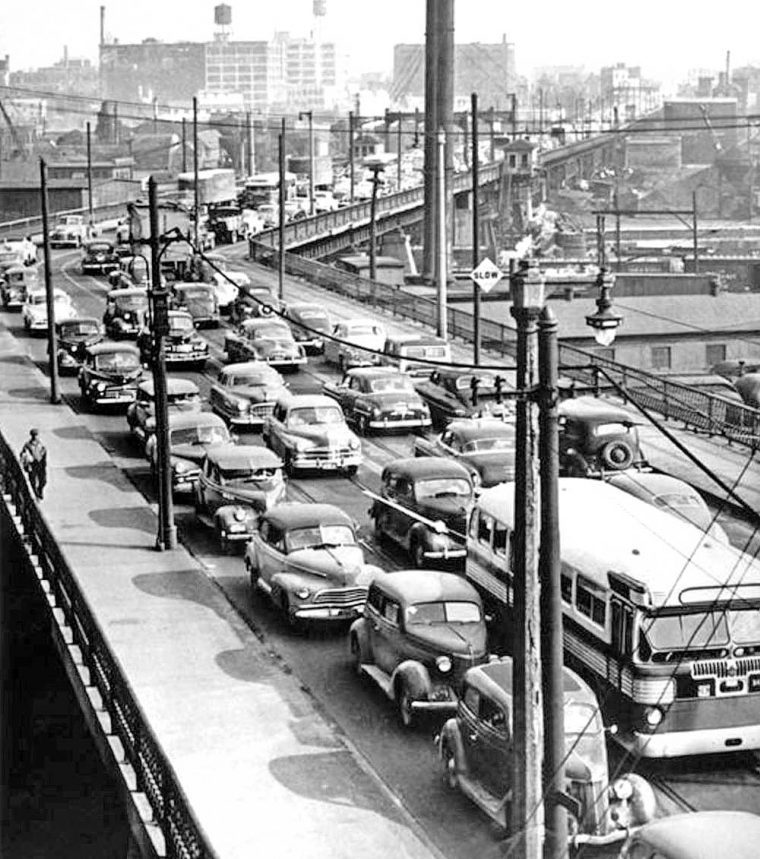 This picture taken in 195o contains rush hour traffic traveling on the Sixth Street Viaduct. The earliest vehicles in this view appear to date back to circa 1936.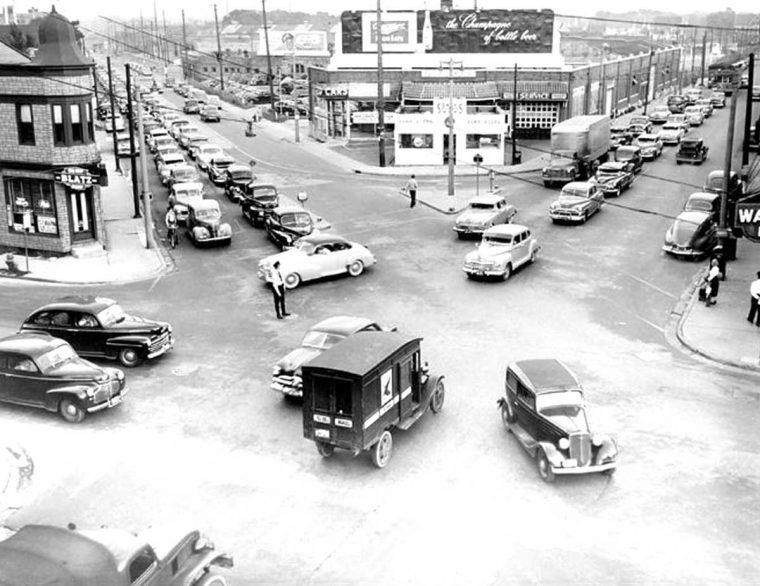 And finally, this circa 1950 view shows a policeman directing traffic at the intersection of Foud du Lac Ave. and 35th St. with Burleigh St. (left-to-right) in the foreground. The only building that has survived is the corner bar on the left with the Blatz beer sign.