Philadelphia, PA, is the second largest City in the northeast and has suffered from parking problems for over one-hundred years. Philly drivers have to endure the same issue as many other early cities in the region do; it was initially laid out in a tight grid pattern by William Penn, its founder in the late 1600s, and soon after the automobile became a means travel in the early-1900s space for parking or storing a cars became woefully inadequate.
Today's lead image shows the effect of a strike by parking workers represented by the Teamsters Union in the mid-1950s in the City. The owner of this Cadillac, evidentially lacking a spare key enlisted local citizens to help him push his car out of the facility so it could be towed to a locksmith or dealership to remedy the problem.
Share with us what you find of interest here and which vehicles you can identify and date in these press photographs courtesy of the Temple University Libraries.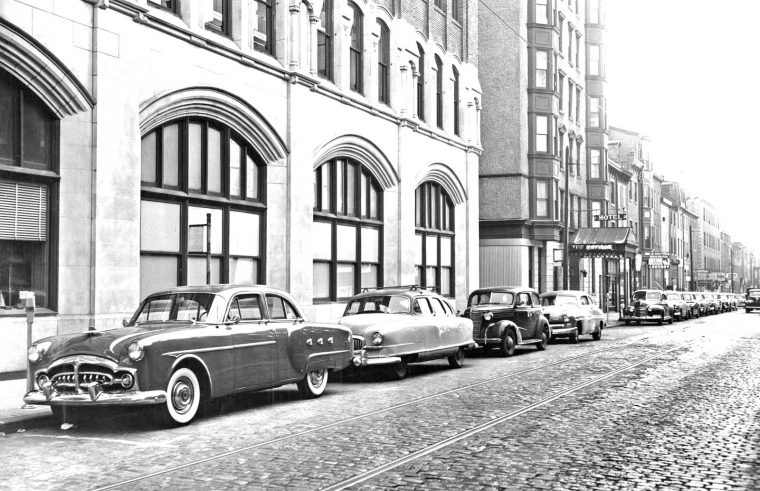 A Packard followed by a long line of cars are parked in a temporally banned area on South 13th St. close to Spruce St.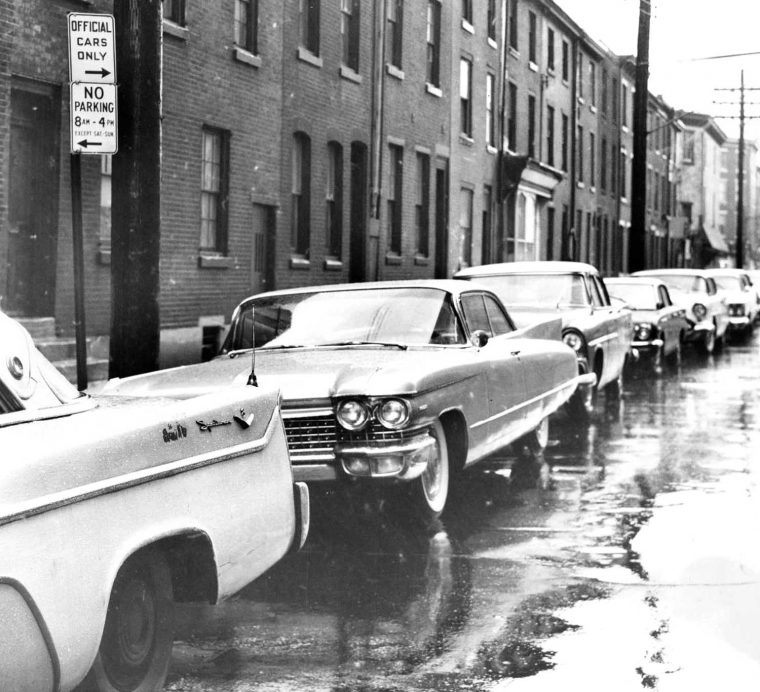 This set of photos show unauthorized cars (above) parked during a daytime ban, and (below) in front of row houses in a no parking zone between 7pm and 7am.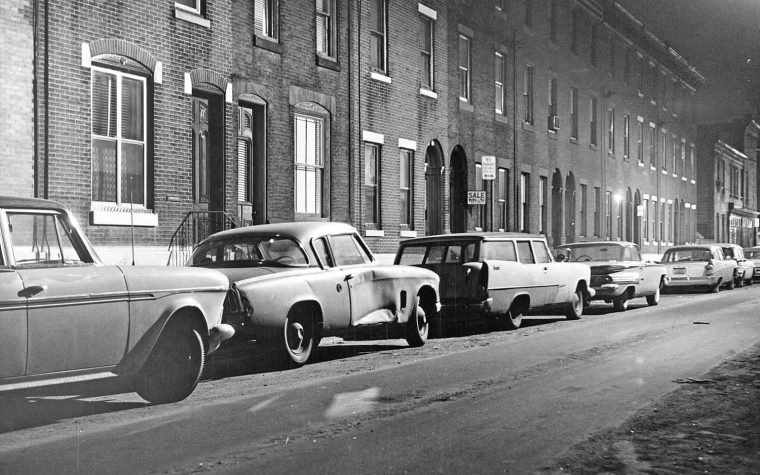 no 7pm to 7 am