This week's Kodachrome feature begins with an image taken circa 1960 in the parking lot of Candlestick Park in San Francisco, CA,  built for the New York Giants baseball team after the club committed to moving to the City in the late-1950s. Construction of the Ballpark began in 1958, and the Giant's first game was played there on April 12, 1960.
Over a decade later in 1971 a rebuilt and enlarged facility reopened which also became the new home of the San Francisco 49ers NFL team. The Giants left in 1998 and the 49ers stayed until 2013. View a photo essay of the complete history of the "Stick" at "The Lights Go Out on Candlestick Park"  at "The Atlantic" magazine.
As is the usual practice in this series, we ask our readers to tell us the year, make, and model of all of these vehicles along with anything else you find of interest in the photos. You can take look back at all the earlier parts of the Kodachrome Photographs series here. The images are via This Was Americar.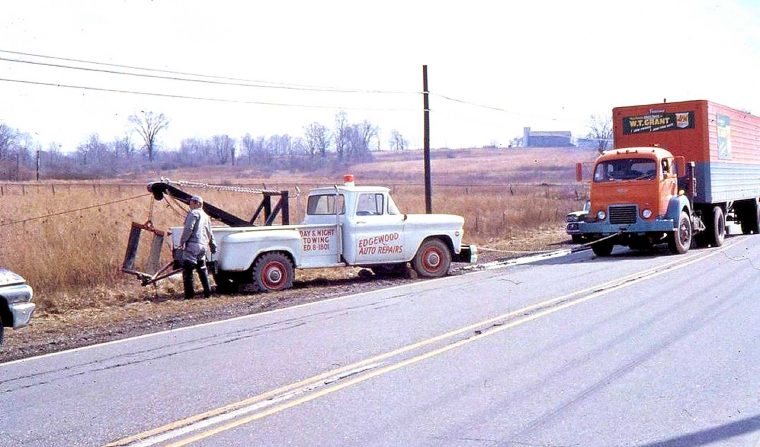 This photo shows how the Pontiac in the pond featured here on

 

was removed after leaving the road.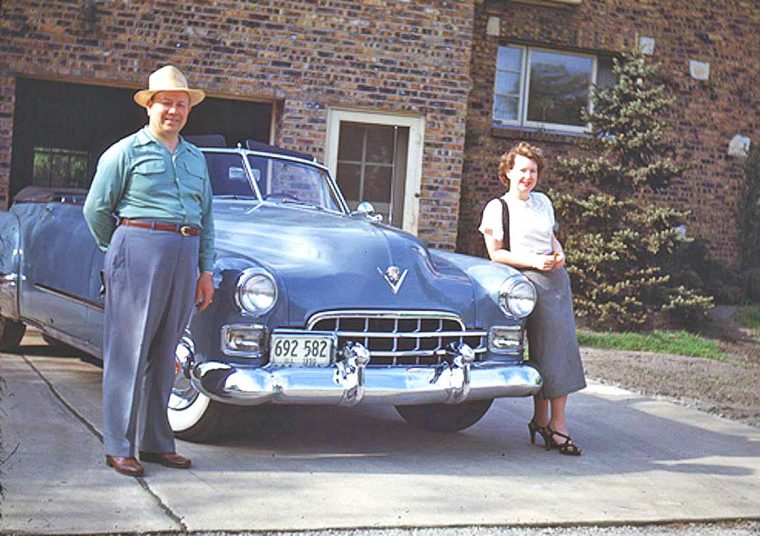 This pair posting with a Cadillac convertible appear to be a "couple of tough customers."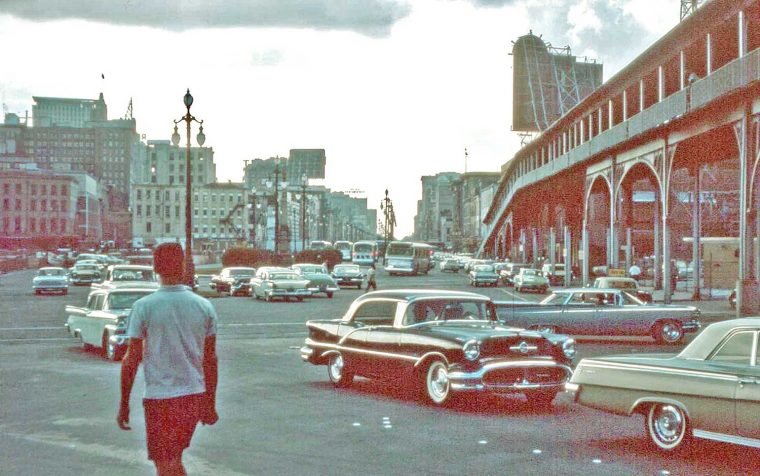 The color of this picture taken in New Orleans is degrading, although it contains a number of 1950s and 1960s automobiles. Where in the City is the exact location this shot was taken at?