Today's feature images contain three restaurants with parking areas in front of the facilities located in the State of North Carolina. The colorful lead postcard photo contains the Pine Acres Restaurant. The eatery was next to the Pine Acres Hotel in Laurinburg. The facility that does not appear to have survived and was established in southeastern North Carolina, only a few miles north of the border of shared with South Carolina.
Share with us what you find of interest and the vehicles you can identify in the photographs courtesy of DigitalNC.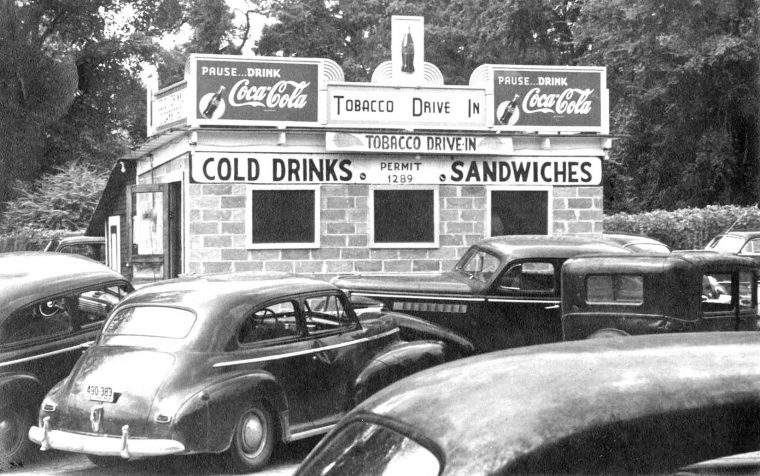 The Tobacco Drive In ironically was located in the town of Tarboro, NC, about fifteen miles east of the City of Rocky Mount. The photo is by Milton Steele.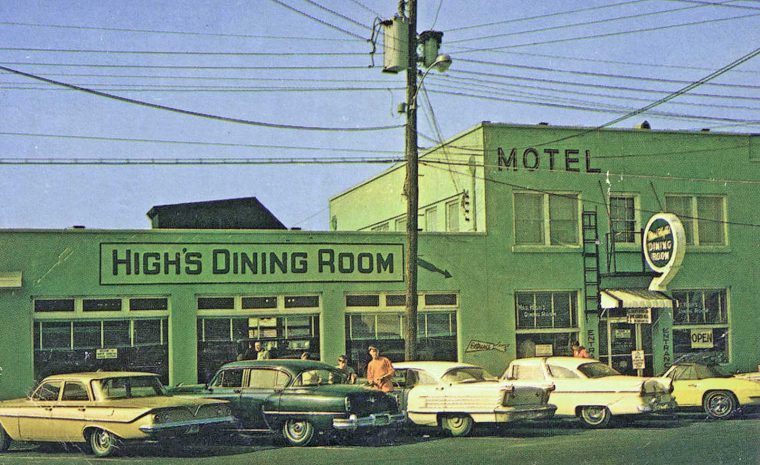 Mrs. High's Dining Room was in Carolina Beach, which is situated on Pleasure Island off of the State coastline in southeastern portion of the State. The postcard image is by Frank Trexler.