This week's Kodachrome feature begins with an image taken in the early 1950s at one of the entrances to the Sahara Hotel and Casino. The facility, the sixth one built on the "Strip" in Las Vegas opened for business in 1952. The pair of Cadillacs parked side by side in the photo shows the contrast in the styling of the Automaker's postwar models as opposed to its early-1950s cars.
As is the usual practice in this series, we ask our readers to tell us the year, make, and model of all of these vehicles along with anything else you find of interest in the photos. You can take look back at all the earlier parts of the Kodachrome Photographs series here. The images are via This Was Americar.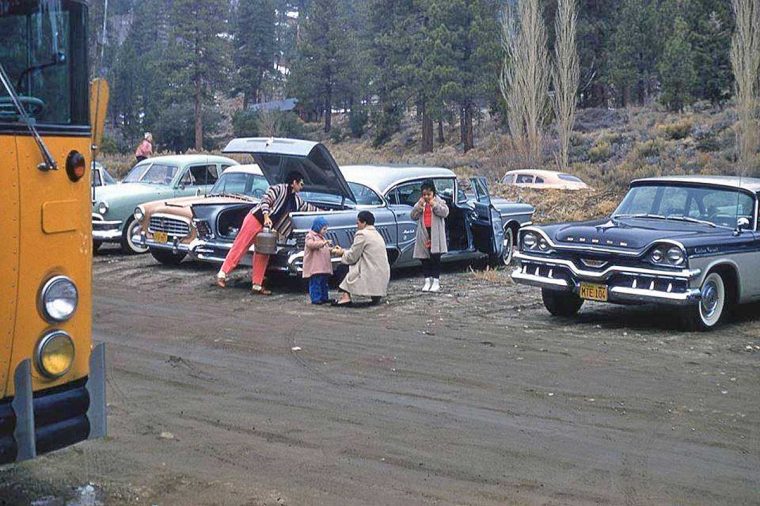 A mother and grandmother attend to the family's children at a school bus stop in the late-1950s.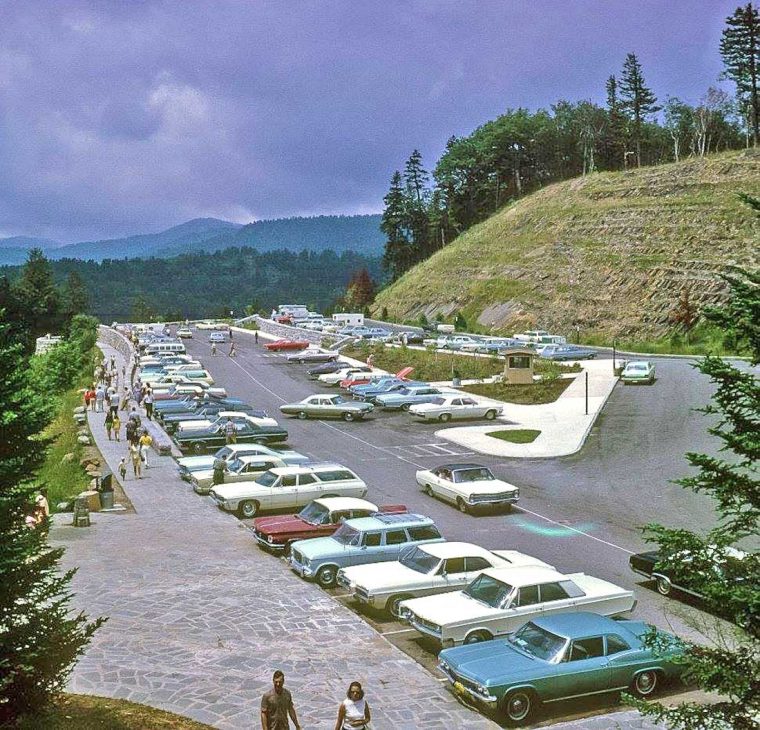 A later version of a National Park site pictured here in the recent past.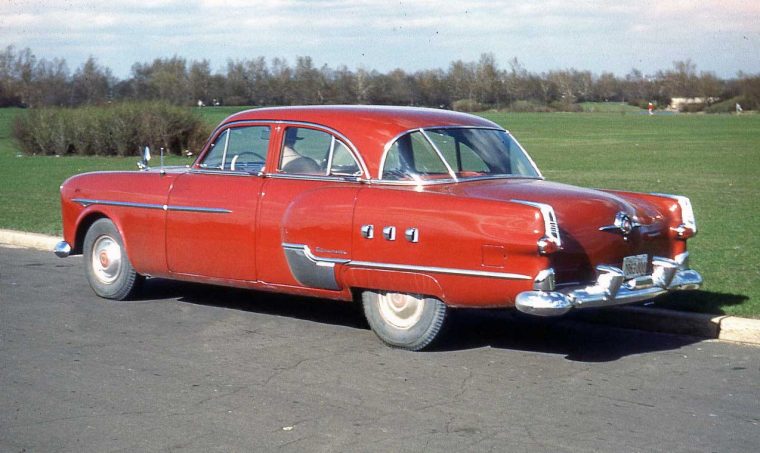 A three-quarters rear view of a 1950s Packard sedan parked at a country club.