Updated: In response to the comments to New Year's post asking for more early car coverage we are starting out the week with a feature including interesting photos and information from issues of "The Motor," The Automobile," and "Auto Topics" magazines published early in 1910.
The lead image shows an attractive automobile with huge acetylene gas powered headlamps and skis attached to the front wheels. In a second photo of the car, three sets of tires and chains are visible mounted side-by-side in the rear for increased traction. The picture in the April 1910 "The Motor" is captioned. "In the Vosges (mountains) the latest amusement of members of the Touring Club of France."
Update: The car in the lead photo is a French Rolland-Pilain, which has been identified by Ariejan Bos.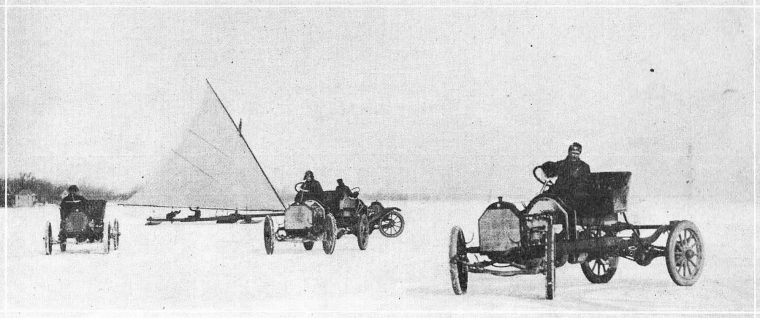 This photo of four Chalmers Model "30" cars being tested on the Detroit River with an ice boat behind them is in the March 10, 1910 "Auto Topics." The cars usually are tested at the Grosse Point race track, but during the winter the test drivers use the River. The Chalmers crew enjoyed racing ice boats that traveled as fast as seventy mph and preforming spinouts on the slippery surface.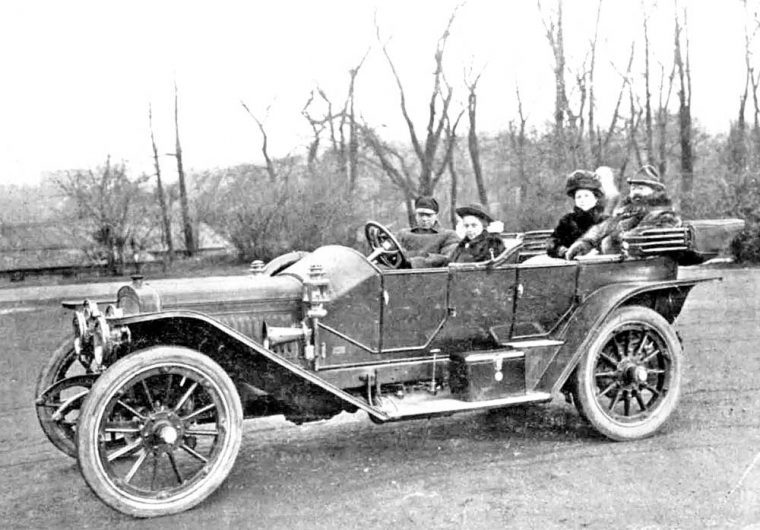 The caption with this photo on the cover of the February 24, 1910 "The Automobile" states that: "Jos. M. Gilbert of New York City and his family motor all through the winter regardless of the weather conditions." The Gilbert's child is in the front seat with the chauffeur of the impressive four-cylinder Lozier "Lakewood" touring car.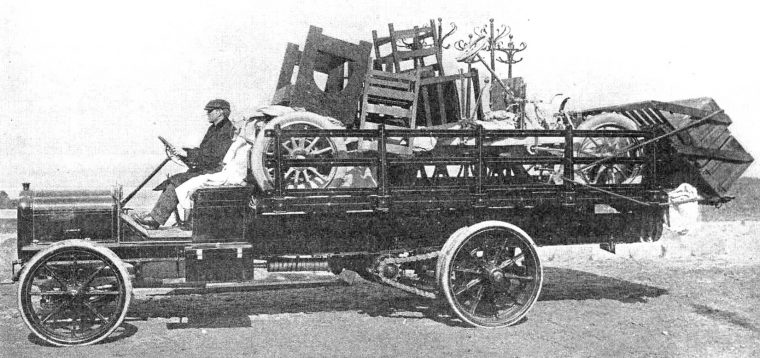 A March 1910 "Auto Topics" photo of a chain-driven early White truck carrying furniture to theAuto and Truck makers booth at the New York Auto Show in January.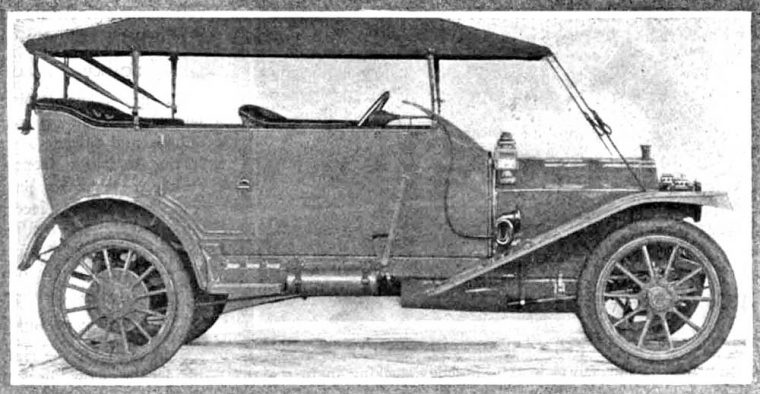 And to end up here "The Automobile" January 1910 New York Auto Show coverage included this "Marmon torpedo type of body with unusual height to the superstructure." View an earlier photo of a Speedwell "Cruiser" with a similar type of coachwork.