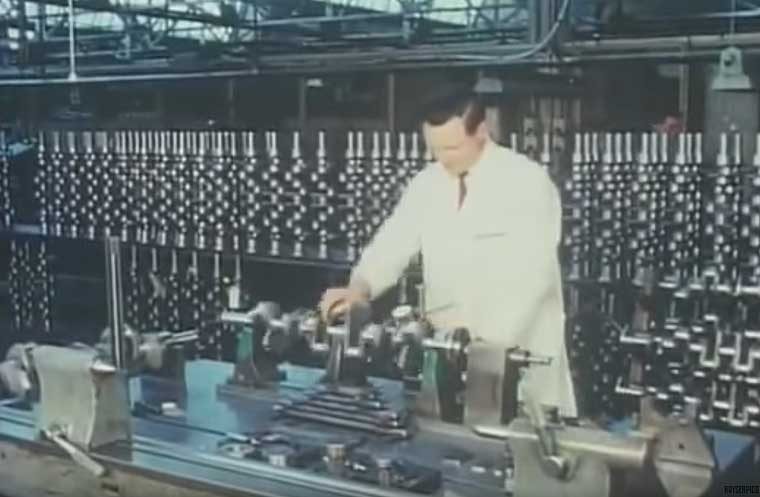 We haven't come across any good vintage films lately covering factories and assembly plants, although this one produced in 1961 takes you on a captivating tour of manufacturing operations and the assembly line at the Jaguar plant located in Coventry, England is well worth the time to watch.
In this video of a film produced for Jaguar Cars Limited a commentator, who is a Jaguar service engineer (mechanic) will take you on an interesting tour of: engine manufacturing operations, assembly line for the power plant, the "saloon" (sedan) paint shop, and installation of body fittings and trim.
Next up is the body drop, and the final assembly line where: the car is started for the first time and then driven to the interior trim shop, there the leather hides are cut and sewn, the interior is installed, finish trim is added, and followed by two test drives, final tuning and adjustments.
At the end of the film, the commentator is taken out for a "spin" by a Jaguar representative in a bright red E-Type Series 1 sports car that was placed on the market earlier in 1961.
Share with us what you find of interest in this interesting video.