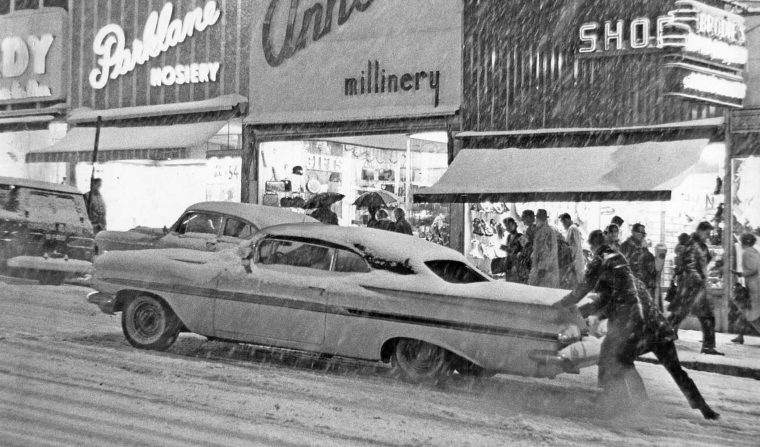 Snow is in the forecast for later on in the week here in the Northern New England so its a good time to share a couple of winter driving photos taken in the 1960s in the "City of Brotherly Love" by press photographers for the "Philadelphia Evening Bulletin."
The lead image was taken in 1961 on Christmas Eve and shows a 1959 Chevrolet convertible and last minute-shoppers on Sixty-Ninth Street in Philadelphia. The driver of the Chevy is having a hard time getting it to climb up this hill, and a couple of friends riding with him or some shoppers with Christmas spirit pitched in to help out.
The second enlargeable picture (below) was shot on March 17, 1967, and the slow-moving traffic in the left-hand lanes is identified by the source as heading south into the City on the Schuylkill Expressway in the vicinity of the Philadelphia Zoo.
Share with us what you find of interest in the images and which vehicles you can identify and date in these press photographs courtesy of the Temple University Libraries.