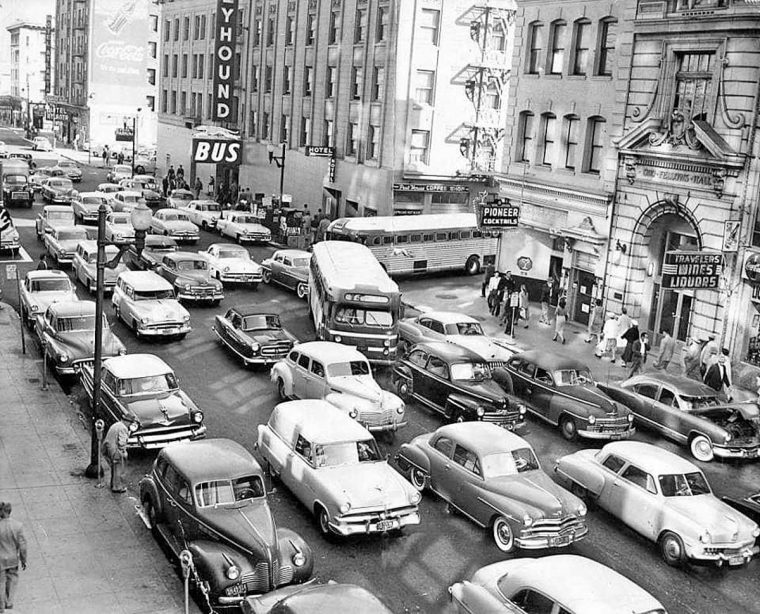 Today's lead image contains a mid-1950s view of the San Francisco Greyhound Bus terminal and Hotel, Pioneer Cocktails and the Travelers Liquor store.
The street is packed with vehicles, and the newest ones apparently to date to about 1954. Interestingly the compact 1953 or '54 Nash Rambler in the center of the roadway next to the Greyhound bus, when viewed in contrast with full-sized cars appears to be roughly about two-thirds the size of the average automobile.
Can any of our readers identify where the Greyhound Bus Station located in the City at the time?
The Christmas time street scene in Grand Rapids, Michigan (below) appears to contain only pre-war vehicles, and if that is the case the 1941 model vehicles in the view would date this photo to the 1940 or 1941 holiday seasons? By Christmas of 1942, it is likely gasoline rationing would have cut down the number of vehicles on this thoroughfare.
Share with us what you find of interest in the photographs via This Was AmeriCar.