This giant aircraft engine was the result of a developmental contract awarded to the Duesenberg Brothers in 1918 by the US government to build the largest and most powerful aero engine possible. The pair had previously created a V-12 engine along with a four-cylinder walking beam airplane engine quite similar to the earlier Duesenberg 16-valve auto racing motor.
The new V-16 engine was an original and lightweight design incorporating both new ideas and other practices that had worked well for the brother's previously. Another bright design practice adopted was the use of forged steel cylinder barrels and built up forged sections of the cylinder head all welded together; this practice was used earlier by Mercedes and possibly others in racing and road car engines.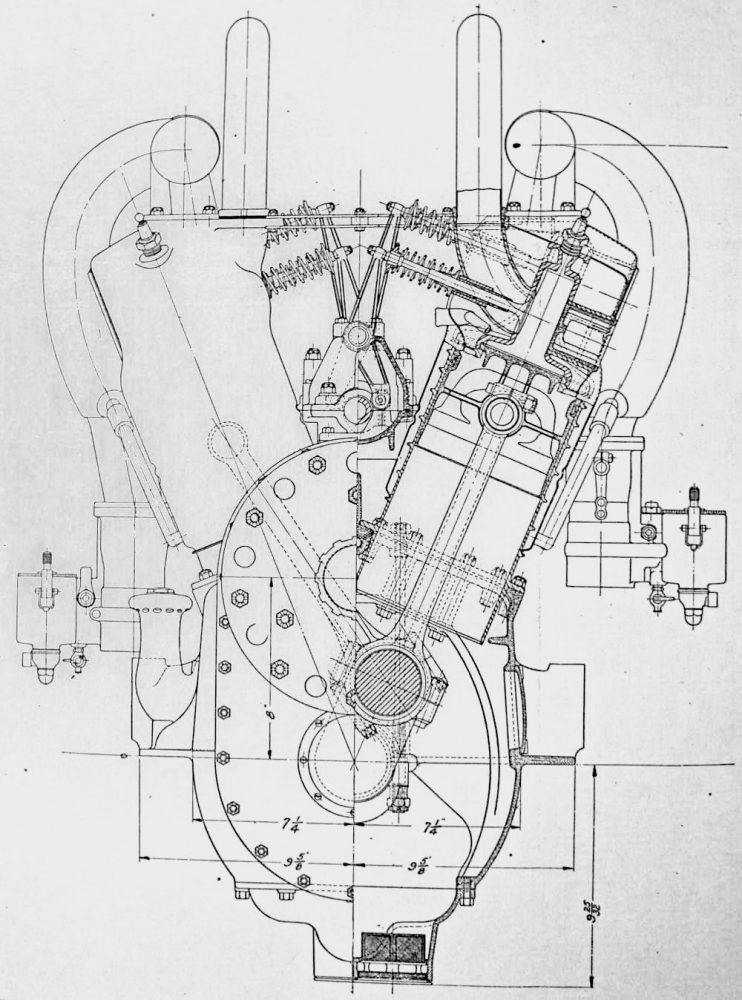 Cross-sectional drawing of the engine – the rocker arms were named "walking beams."
The design featured one large intake valve at the top of the combustion chamber and two exhaust valves below it situated in a vertical combustion chamber, actuated by the "walking beam" system. It utilized an air starter, two separate ignition systems by using a magneto and a battery-powered distributor and four Miller updraft carburetors.
The 3393 c.i. (55.6 litre) engine with a six-inch bore and a 7.5-inch stroke was tested extensively at 1800 r.p.m. both on the test platform in the top photo and later in an elaborate dynamometer set up (below) spinning three 300 h.p. Sprague electric dynamos.
A total of four engines were constructed for testing, however, at the time no airplane existed that was large enough to accommodate this huge motor. One has survived at the Auburn Cord Duesenberg Museum. The lead photo is a part of the Fred Roe Collection, courtesy of Racemaker Press. The other photographs are courtesy of the National Automotive History Collection.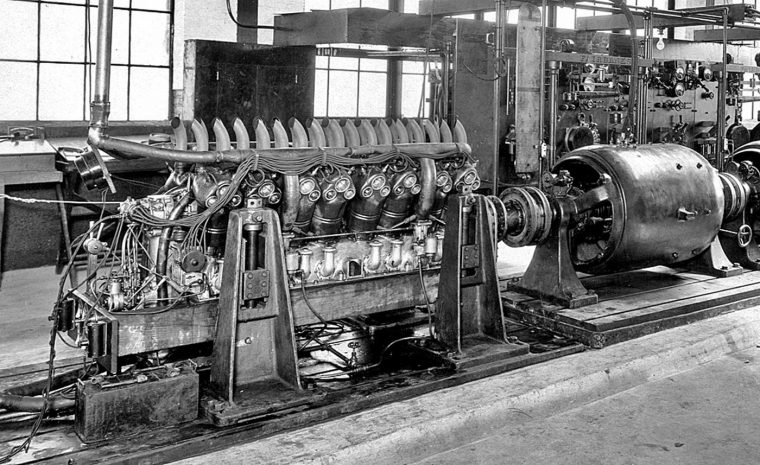 The V-16 engine and one of the three electric dynamos powering the dynamometer behind it.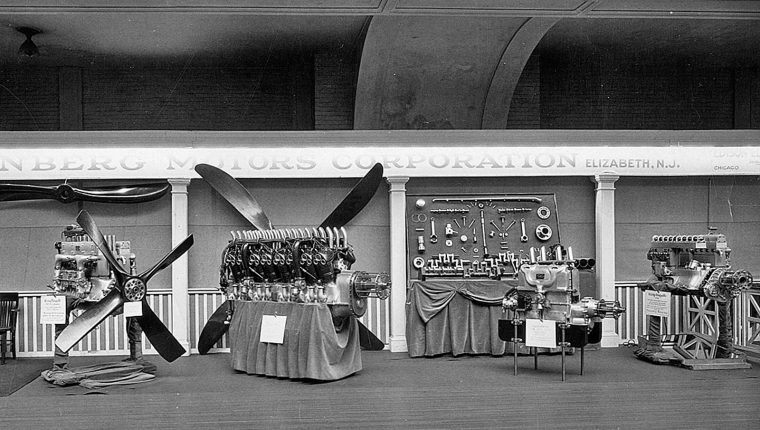 Left-to-right, King-Bugatti U-16 engine, Duesenberg V-16 and four-cylinder "walking-beam" motors, and a second King-Bugatti at the New York Aero show.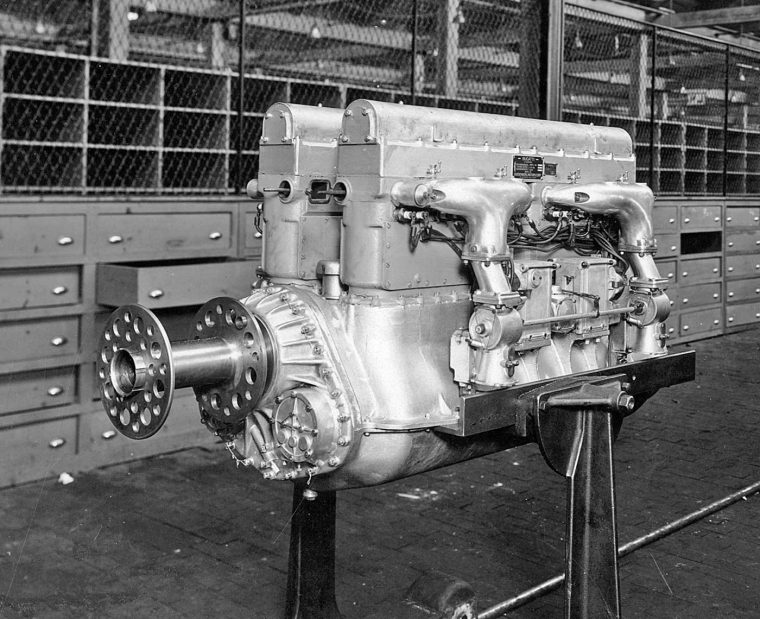 The second part of this story will cover this experimental U-16 King-Bugatti aircraft engine.