This week's Kodachrome feature begins with an image of a 1950s automobile that appears to have been close to new when the grandparents came to visit their grandchild. When viewed from the front the vehicle's narrow track is quite noticeable due to the wide "upside down bathtub" styling the automaker chose for this model.
As is the usual practice in this series, we ask our readers to tell us the year, make, and model of all of these vehicles along with anything else you find of interest in the photos. You can take look back at all the earlier parts of the Kodachrome Photographs series here. The images are via This Was Americar.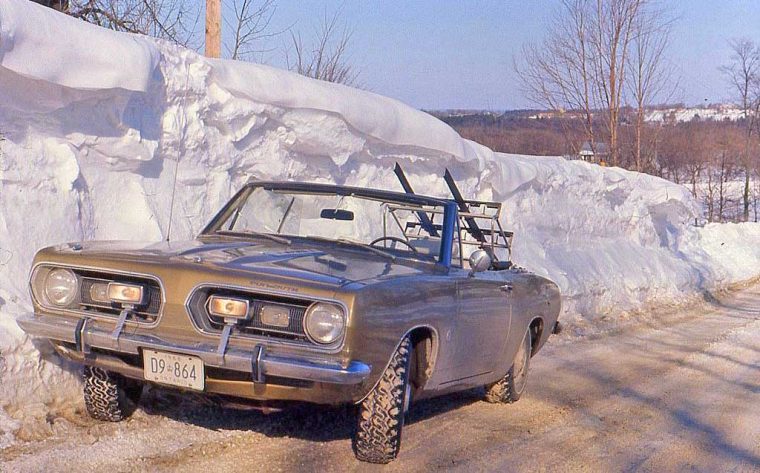 Out with the top down for some for some late season skiing in Ontario, Canada?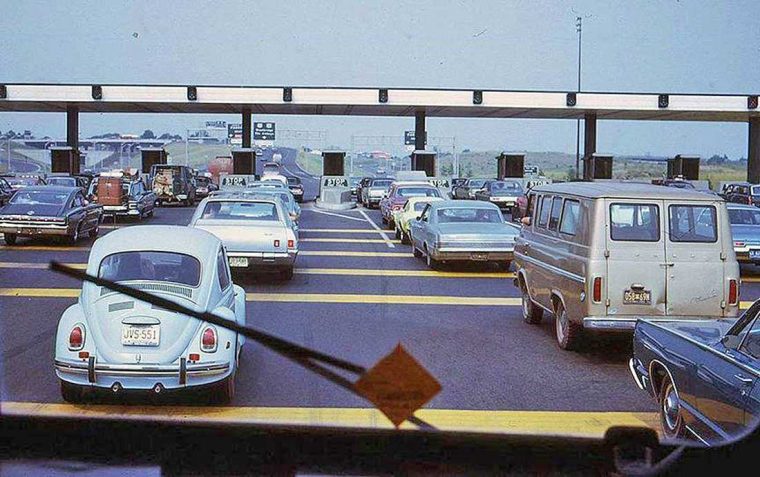 Anyone recognize this toll booth which appears to be in New Jersey or Pennsylvania?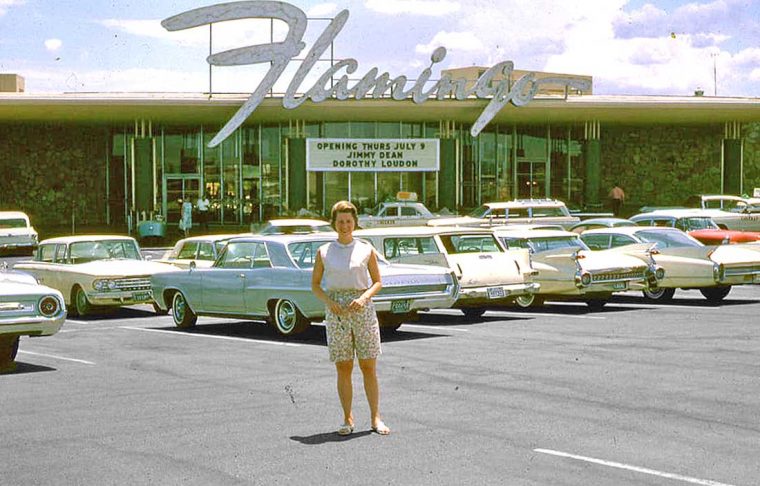 Quite a few tail fins visible in this early-to-mid-1960s vacation or weekend photo at the Flamingo Club in Las Vegas.