Updated: The "Horseless Carriages" feature this week includes three photos and an advertisement all found in "Motor Age" magazines published in the first half of 1912.
The lead photo from the publications January 16, 1912 issue shows a new take on the use of running board seats on automobiles at the time. One of two roadster bodies offered on the Cole 40 h.p. chassis in 1912 was this "Torpedo" roadster fitted with a pair of individual bucket seats and footrests for the outside passengers.
It is not known at this time if this arrangement was an option or if it was made up in an effort to gain free publicity. However, the outboard seat on the left-hand side of the car appears to have been constructed at the Cole factory in Indianapolis as it has the automaker's signature lead-filled brass trim around the outside edge of the upholstery.
View earlier posts covering the Cole automobile here.
Update: Due to the three-day holiday weekend The Old Motor will return again on Tuesday morning.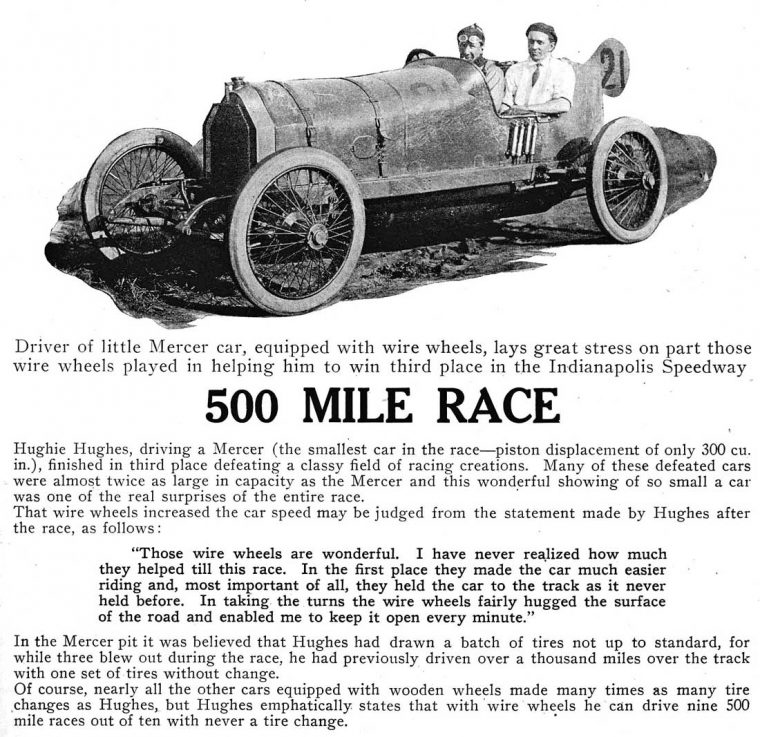 This advertisement was placed by the McCue Company of Buffalo, New York, the builder of the wire wheels on "Hughie" Hughes' Mercer racing car, and found in the June 13, 1912 issue of the "Motor Age." This ad was placed at about the time when some of the first American-made wire wheels became available.
One is left to wonder where Hughes may have placed his Mercer in the race without the tire trouble and if he could have challenged Dawson, the winner of the race. View earlier posts about the Mercer automobile here.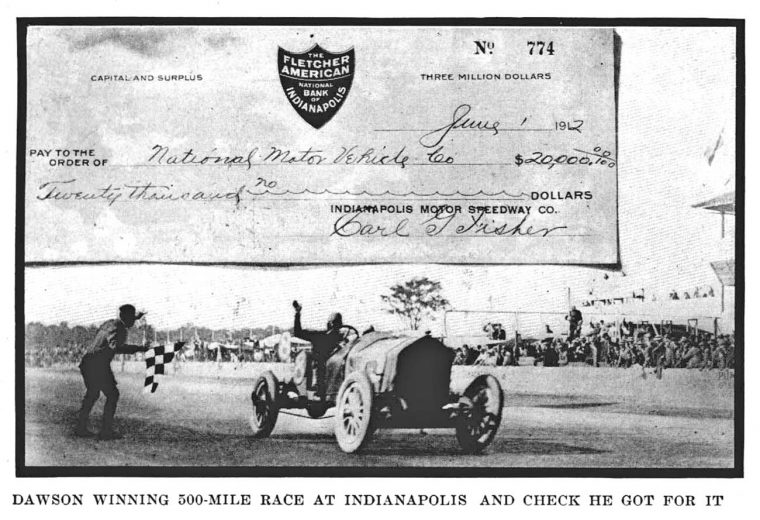 Also in the June 13, 1912 issue of the "Motor Age" was this view of the race winning car built by National Motor Vehicle Company located in Indianapolis, Indiana. Joe Dawson, the driver, probably received only percentage of the twenty-thousand dollars, a common arrangement between drivers and manufacturers or racing teams both back then and today.
View earlier posts about the National automobile here. Learn all about and view Ralph Depalma's "1912 Gallant Defeat" suffered on the last lap of the race shown in a painting by artist Peter Helck.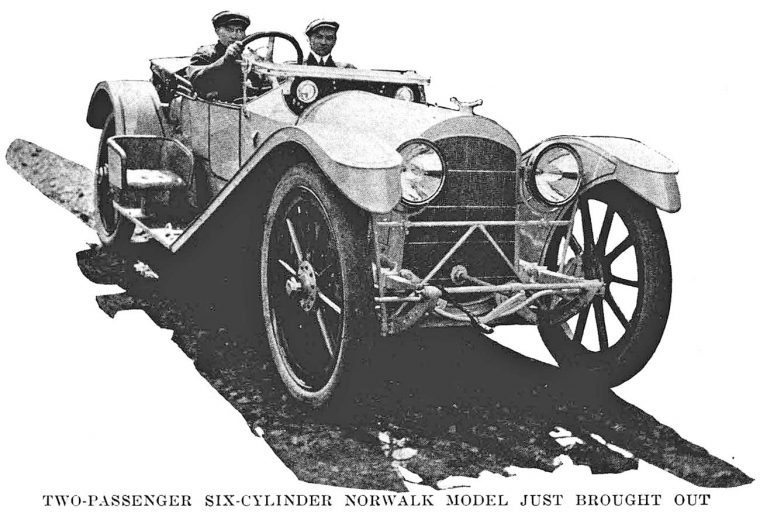 And finally, learn more about the Norwalk "underslung" that was pictured in the June 6, 1912 issue of the "Motor Age."