Today's feature images taken in Montreal, Quebec, contain two street scenes with parked cars manufactured by US automakers. Some of these vehicles may have been assembled at plants in Canada and badged with brand and model names different than what was used here in the States; hopefully, our readers can tell us about any of the changes made for the Canadian market.
The lead image dated to 1958 by the source is a view looking down a hill toward the intersection of Jeanne-Mance and Sante-Catherine Streets on the far-right of the photo. Among the mix of average everyday cars, on the far side of the street in a small imported motorcycle with a vertical engine.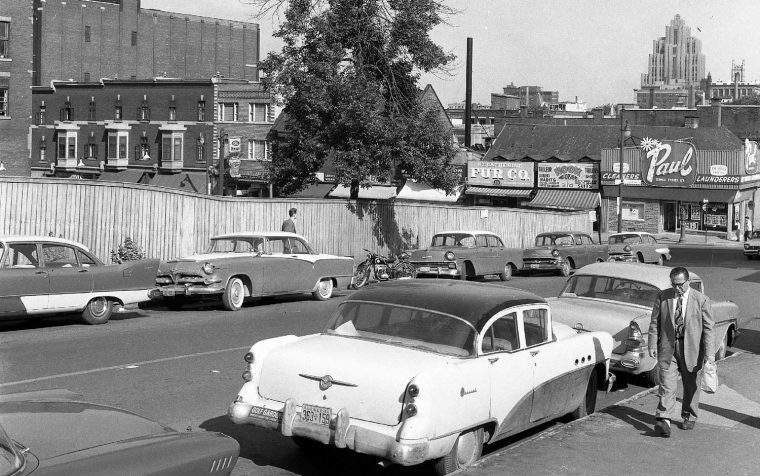 The picture below is a view of the Faubourg a m'lasse, a neighborhood in Montreal that existed until it was demolished in 1963. This area is reported to be replaced at the time by the Maison Radio-Canada building of the French-language Canada Broadcasting House (CBC).
The photographs are courtesy of the Archives de la Ville Montreal.