Long before the minivan and the sport-utility vehicle became popular in the marketplace the American station wagon was in favor for a vehicle to use for ski trips with the family. Today's lead photo taken at the base of a ski slope is a promotional image showing this vehicle's optional third rear seat, and the up-to-date one-piece tailgate with the rear window in the lowered position.
As is the practice in this series, we ask our readers to tell us the year, make, and model of all of these vehicles along with anything else you find of interest in the photos. You can take look back at all the earlier parts of the Kodachrome Photographs series here. The images are via This Was Americar.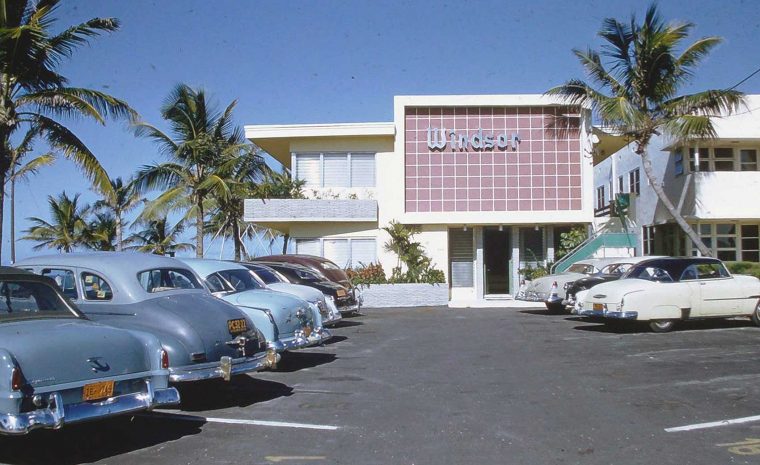 Even though this picture only shows a rear view of the cars parked at the "Windsor," the palm trees and blue ski look inviting to anyone living in the northern snowbelt.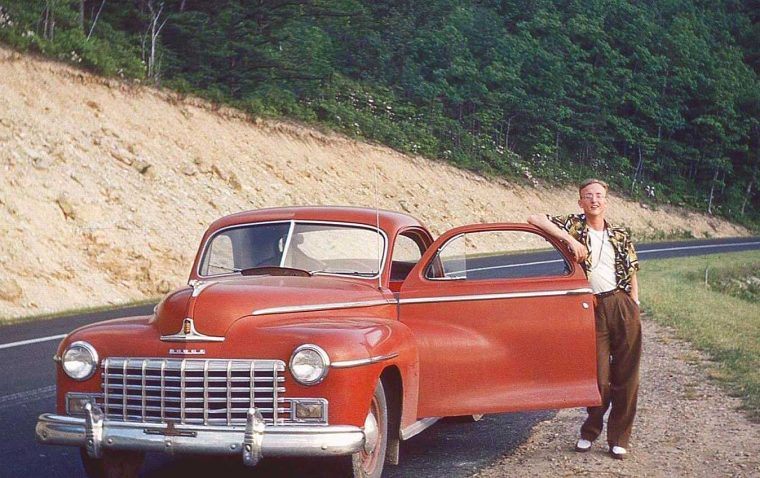 This business coupe appears to be parked at a scenic overlook on a summer road trip.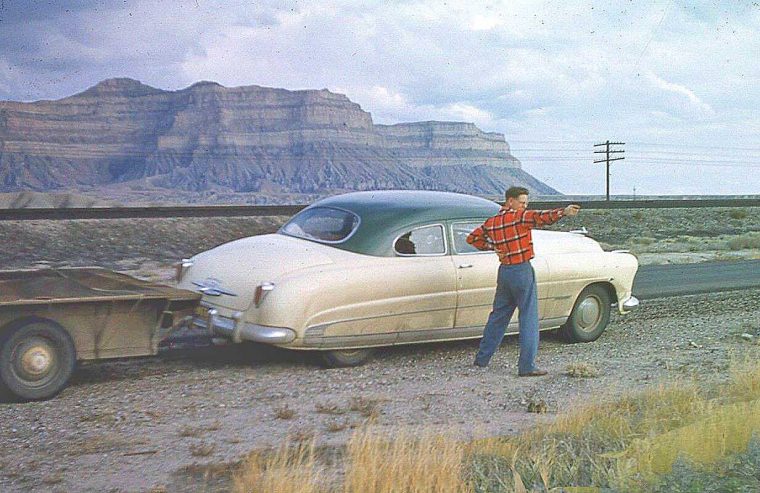 The gentleman standing next this coupe apparently is pointing something out to the individual taking the photo. Share with us all you know about the car and the utility trailer.