Today's lead photo showcases a 1960 Corvette child's car and a mother with her children in it posing in front of one of the showroom's side windows at White Chevrolet located in or around the Greenville, North Carolina area.
Not having much knowledge about automakers children's cars we surmise that independent companies produced these vehicles under contract and we will rely on our readers to tell us the specifications of this little Corvette. We assume this small car is operated by pedals due to its open bottom or was it powered by a battery, or gasoline?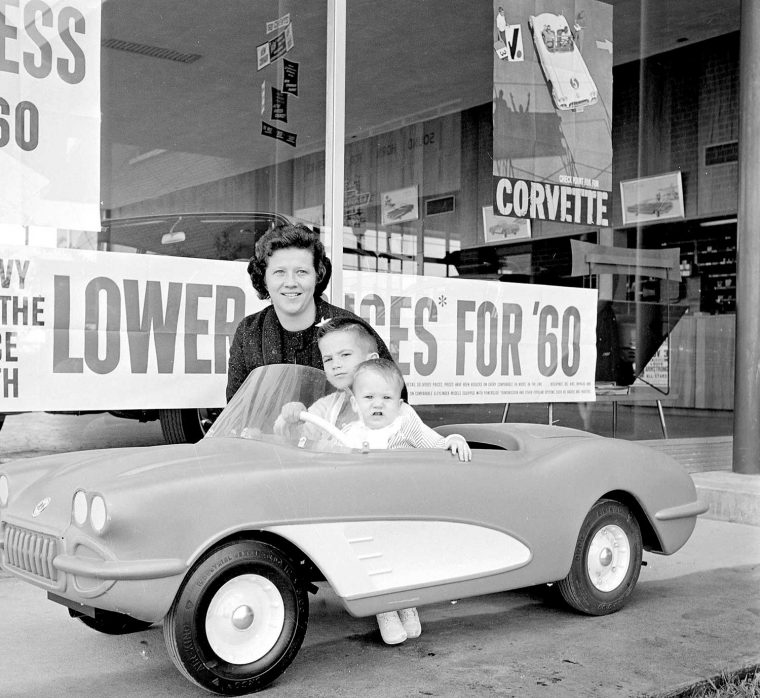 This second picture (below) contains three 1956 Chevrolet's on the showroom floor. Even though White Chevrolet was housed in a modern building, it was laid out the old-fashioned way. Just behind the convertible in the middle of the image is the parts room which is also visible through the side window in the lead photo. Note the used car lot in the background.
Share with us what you find of interest in the photos courtesy of the East Carolina University Collections.