Today's feature image contains an automobile with all-new body styling by a well-known auto designer of the period. This vehicle was at the forefront of the longer, lower, wider late-1950s design movement with tail fins that became larger and more extreme every year. This example is equipped with standard dual headlights, although quad headlamps were also available on cars that were sold in states where it was legal at the time.
As is the practice in this series, we ask our readers to tell us the year, make, and model of all of these vehicles along with anything else you find of interest in the photos. You can take look back at all the earlier parts of the Kodachrome Photographs series here. The images are via This Was Americar.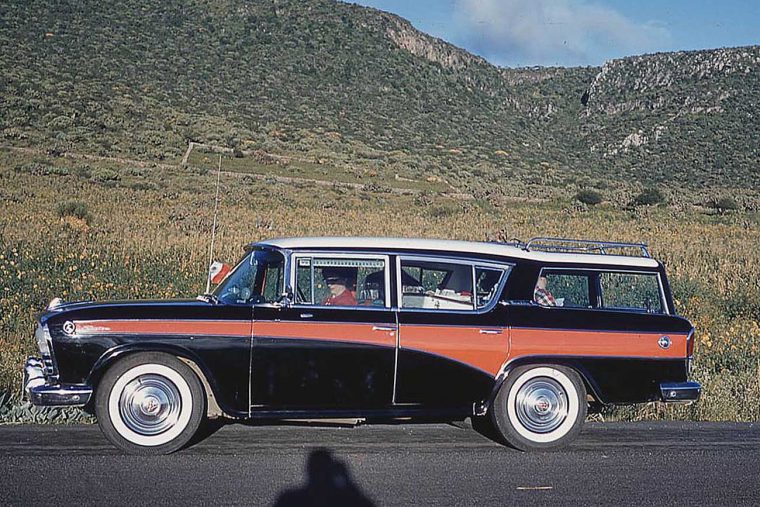 Salmon and black colored two-toned cars were popular in the 1950s to early-1960s along with three-toned color schemes with the roof generally painted white.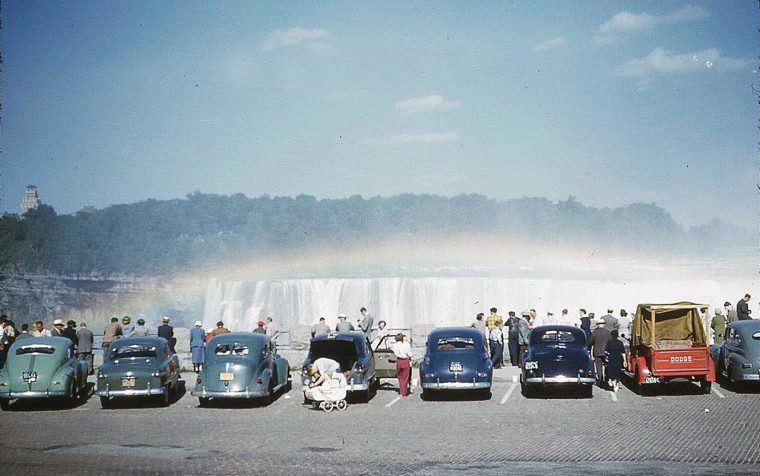 A visitor captured this view with a colorful rainbow above Niagara Falls behind a

line-up of pre and post-war vehicles.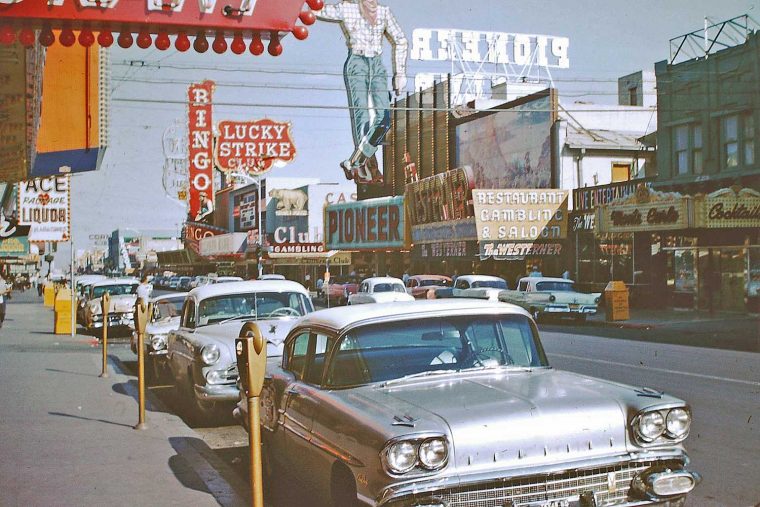 And we finish up for today with this circa-1960 view of Las Vegas, Nevada.