"Have we got a deal for you today," two used car lots for the price of one – almost sounds like a jingle one of the car dealers featured in this post could have used in radio spots back in time.
The lead image is a view of Fred's Auto Sales located at 1435 Sawmill Run Boulevard in the Bonair neighborhood south of Pittsburgh, PA on State Route 51. The front row is filled with post-war cars, although the back row probably contained a few pre-war bargains. The area today continues to be the home of used car dealers and other automotive businesses.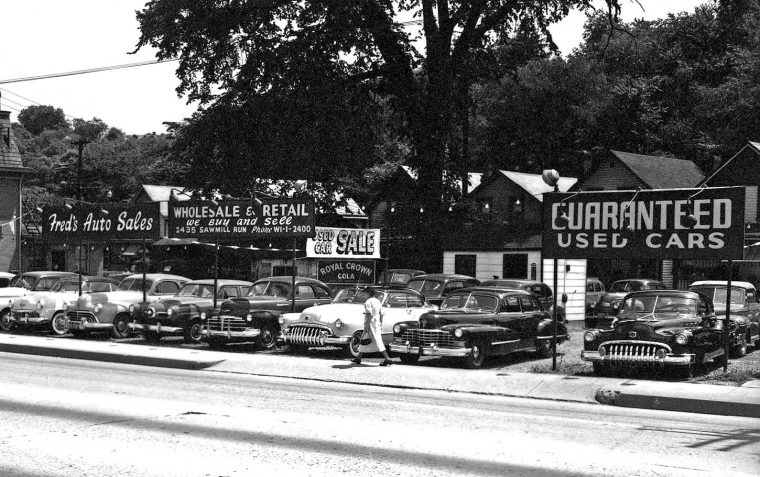 Lewis Auto Sales (below) located at 5921 Baum Boulevard apparently dealt in "Plain Jane" everyday automobiles for working class people in the "Steel City." Other than a convertible visible on the far left of the front row the rest of the cars at the sales facility appear to be sedans and coupes.
Share with us what you find of interest in this photograph by Paul Santos courtesy of the University of Pittsburgh Library.