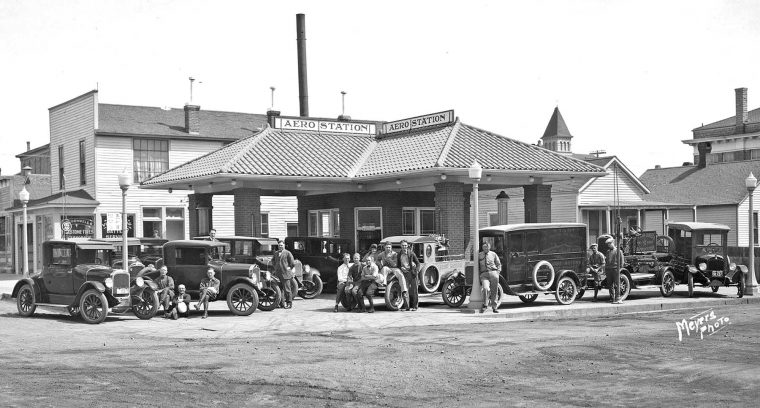 Today's feature image dated 1925 contains an assortment of "Star Cars" on the left-hand side of the picture and the "Star Caravan" on the right-hand side parked at an "Aero Station" located in Rawlins, Wyoming at Sixth and Buffalo Streets. It appears that the "Caravan" met up with a "Star" Dealer in the City for some sort of a promotion.
Vehicles in the "Caravan" left to right include: a "Star" pickup truck carrying a display engine, a panel truck towing two display chassis' and a station wagon.
After leaving General Motors, in 1921 William C. Durant began his quest to form Durant Motors, which he envisioned as a rival to GM. His goal was to offer a complete assortment of automobiles to car buyers ranging from a low-cost no frills machine all the way up to a high quality luxury vehicle
The Star was an assembled vehicle introduced by Durant in 1921 to compete with the Model "T" Ford; it was produced between 1922 to 1928. It was initially offered with a four-cylinder engine and six was added later in 1926. Learn more about William C. Durant here.
Share with us what you find of interest in this photo courtesy of the University of Wyoming Collections.