Image going back in time about sixty-five years ago and spending a long weekend touring the scenic Napa Valley while viewing the vineyards and visiting the wineries in Northern California with this Buick convertible; wouldn't that be an exceptional outing?
Sorry to disrupt your vision of such an enjoyable adventure, but do tell us all about this automobile and the aftermarket accessories that are added to it.
As is the practice in this series, we ask our readers to tell us the year, make, and model of all of these vehicles along with anything else you find of interest in the photos. You can take look back at all the earlier parts of the Kodachrome Photographs series here. The images are via This Was Americar.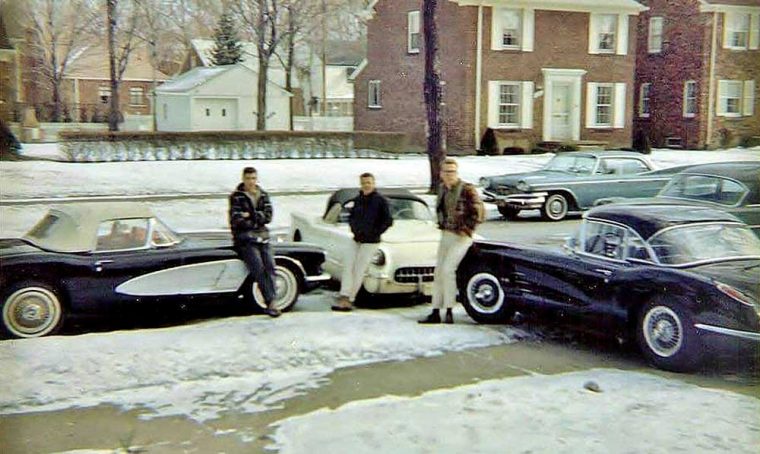 Three Corvette enthusiasts meeting back in the period when many for these cars were driven year round. Tell us what you know about the set of wheels visible on the Vette on the far-right.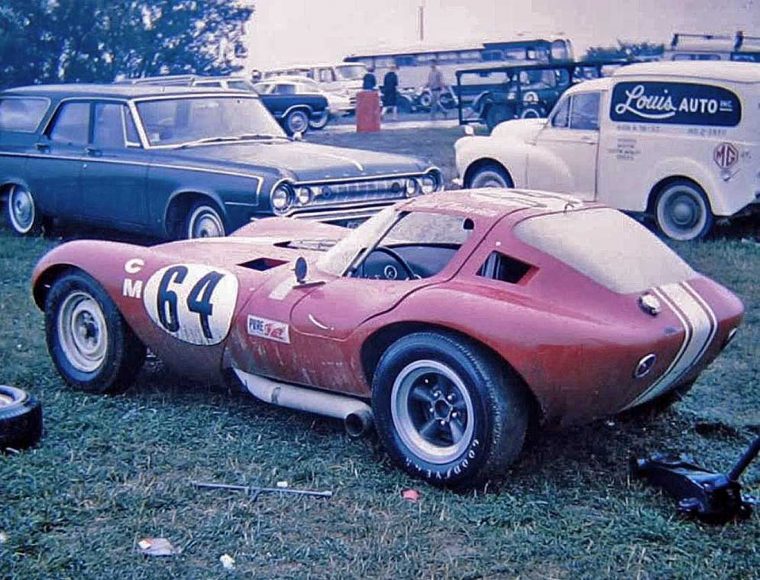 An very interesting scene in the paddock at a road racing meet in mid-sixties.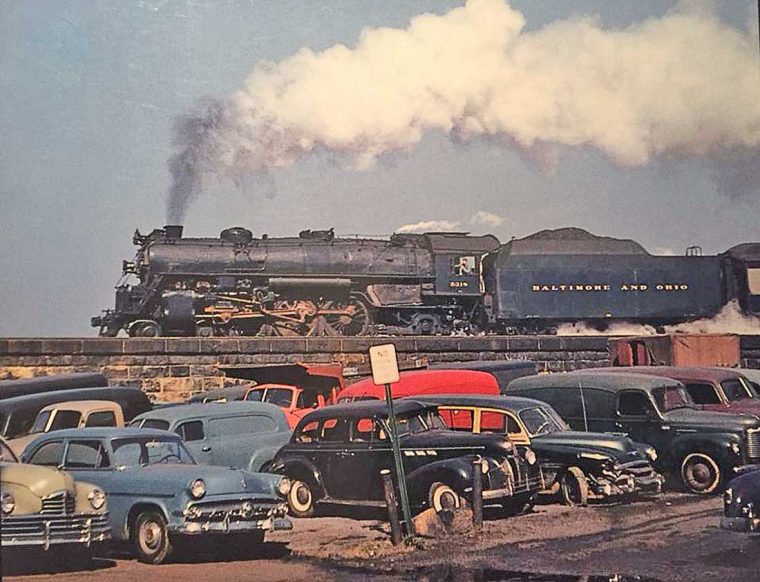 An interesting view of a steam-powered train passing by this parking lot filled with automobiles and commercial vehicles.