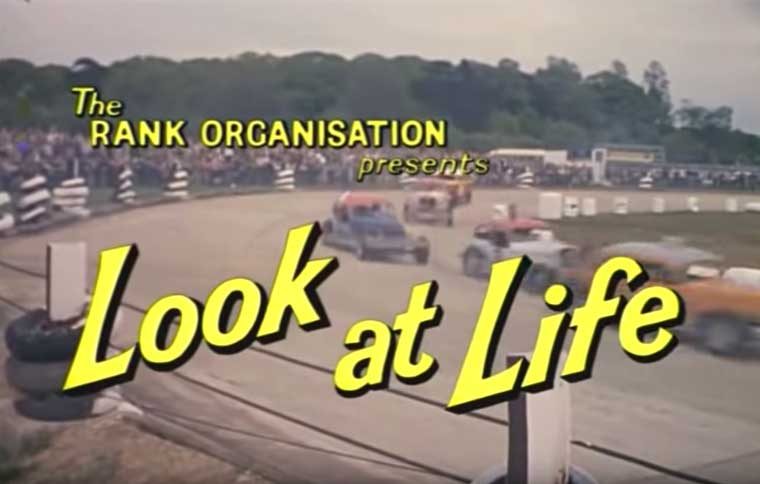 In the 1950s stock car racing found its way from the United States to England where it quickly became a very popular spectator sport. Soon a number of quarter-mile oval tracks were built around the UK. You will find the feature, an early-1960s film on video "Look at Life – Smashing Trough," interesting, informative, and entertaining.
By watching the film you will also learn all about how British stock cars were constructed in the period. The great majority of these machines are modified pre-war American cars, some of which were produced in automaker's factories in the UK. The other cars are "specials" built by using a wide variety of parts and pieces found in junkyards. Most of the racing machines are powered by flathead Ford and post-war o.h.v. American designed V-8 engines.
The races are handicapped with four different classes of drivers: the least experienced are behind the wheel of "white tops" (painted roofs) and the fastest drivers are piloting "red tops," in between there are are the "yellow" and "blue tops." This contest was run on the Brafield Stadium track that at the beginning had a dirt-surface that was later paved with concrete in 1959. The Stadium was located in Brafield-on-the-Green and was in operation between 1949 to '67.
Share with us what you find of interest in this video.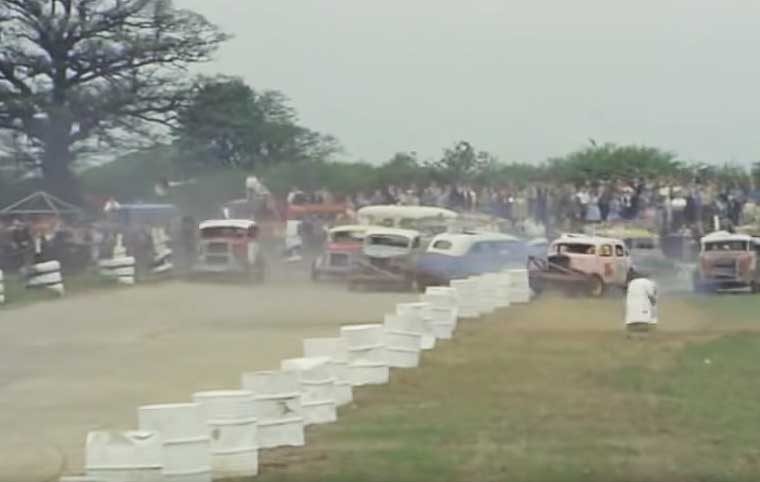 A pile-up involving the "White Tops" during the 20-laps eight mile race on the quarter-mile oval track.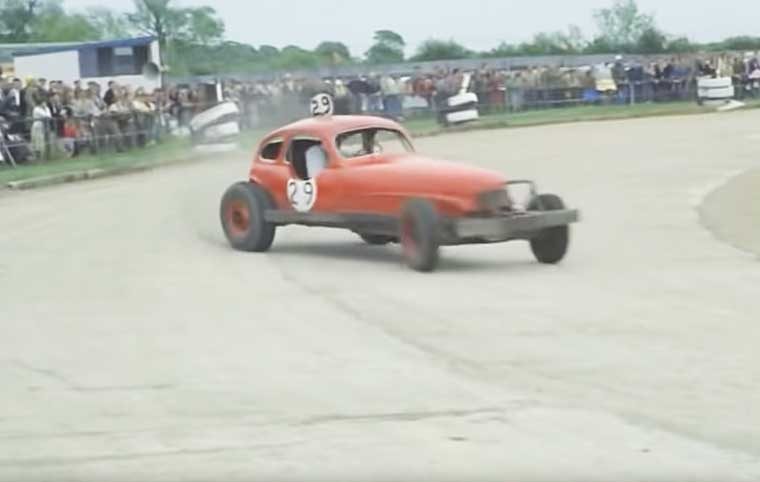 You will view the number 21 car driven by an expert, it is one of the fastest "Red Top" specials.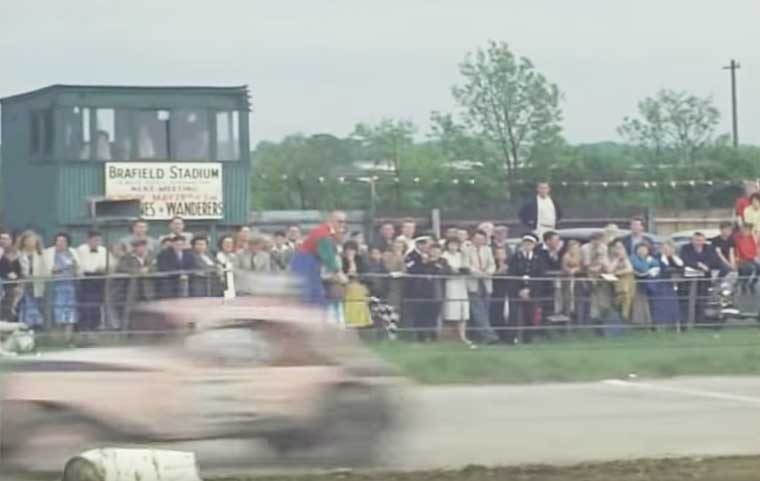 The finish of the feature race at Brafield Stadium.
"Look at Life: Smashing Trough" film on a video.