Today's lead image apparently taken in a family's yard in Florida during the 1960s is a study in contrasts. On the right-hand side of the photo is a full-sized Pontiac hardtop and behind it, a large-sized power boat, and on the left-hand side is a Volkswagen which in comparison looks like a dwarf. Share with us all you know about this trio.
As is the practice in this series, we ask our readers to tell us the year, make, and model of all of these vehicles along with anything else you find of interest in the photos. You can take look back at all the earlier parts of the Kodachrome Photographs series here. The images are via This Was Americar.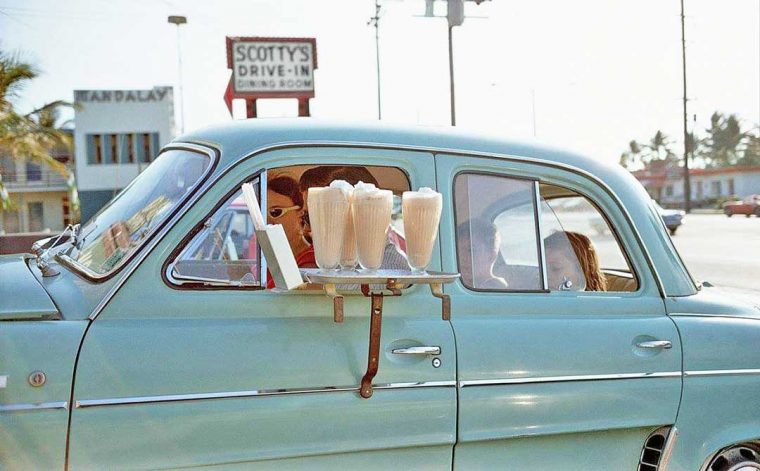 One of the popular little French imports and a family cooling off with a round of cold beverages.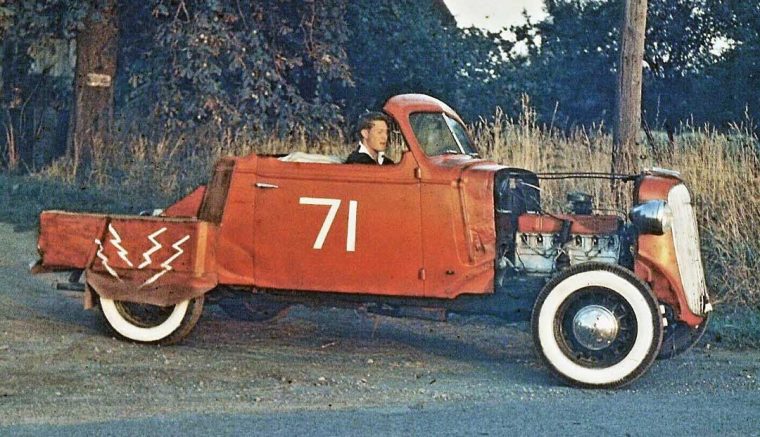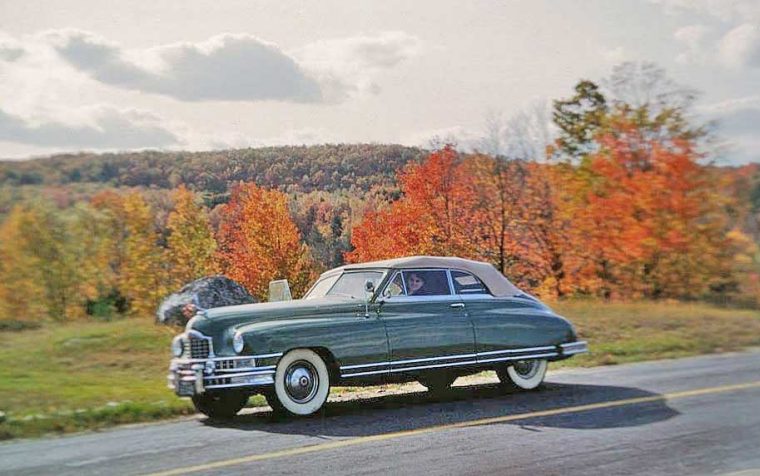 And to finish off here for today, a Packard with period wide whitewalls and a backdrop of colorful fall foliage.