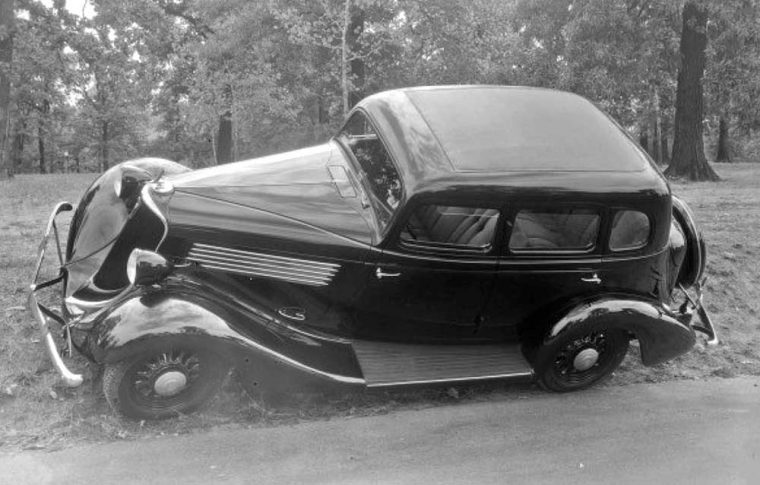 Four unique photos from the St. Louis Missouri area make up today's feature. The lead image and a related photo (above) contain streamlined 1934 Studebaker four-door sedan publicity shots used for promoting its "Qudrapoise" suspension system. Similar three-wheeled and side hill pictures have been used by automakers for decades to gain attention for its models. Learn more about the 1934 Studebaker features here.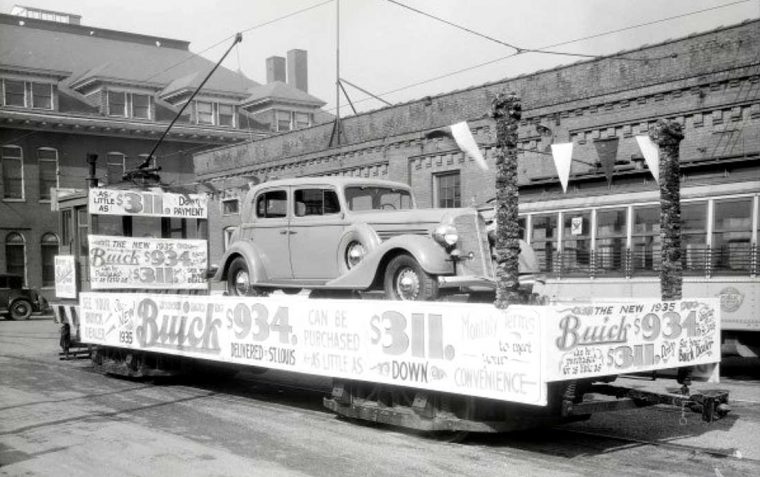 During the Great Depression automobile dealers had to get very creative with their advertising campaigns to sell new cars. This image shows a 1935 Buick four-door sedan on top of a St. Louis Public Services Company flatbed maintenance car surrounded by sales signage. For a fee streetcar companies would cycle a product advertisement such as this around its network of tracks and garner a lot of attention for the advertiser.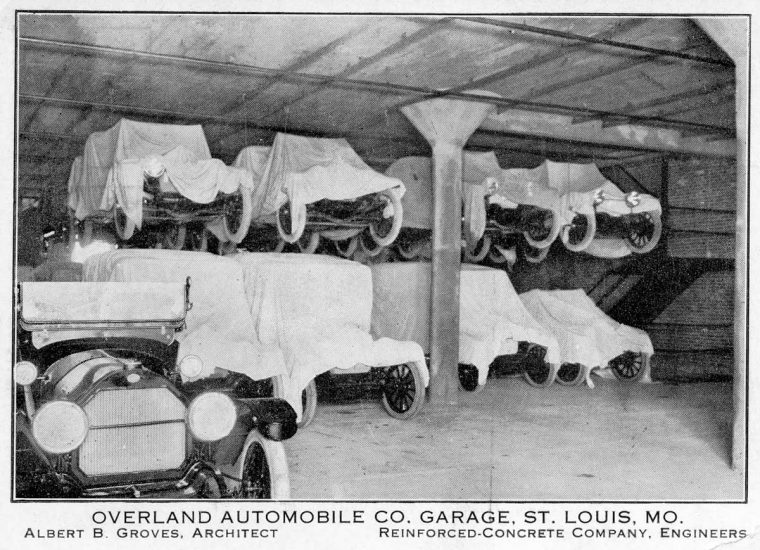 And we end up today with this advertisement for architect Albert B Groves showing the interior view of a reinforced concrete building designed for the Overland Automobile Co. by his firm. This mid-teens photo of a storage room at the facility shows Overland cars suspended from the ceiling as a way to store more new vehicles in the facility.
Share with us what you find of interest in these photographs courtesy of the Missouri Historical Society.