Today's lead image was taken at a Soapbox Derby race in Peoria, Ill, and a couple of the small cars can be seen at the far right top of the photo on the starting ramp. In the foreground of the photo is a sporty domestic post-war compact car promoting an upcoming AMA Motorcycle National Championship TT Race. The flat track competition meets were held for the first time in the fifties.
As is the practice in this series, we ask our readers to tell us the year, make, and model of all of these vehicles along with anything else you find of interest in the photos. You can take look back at all the earlier parts of the Kodachrome Photographs series here. The images are via This Was Americar.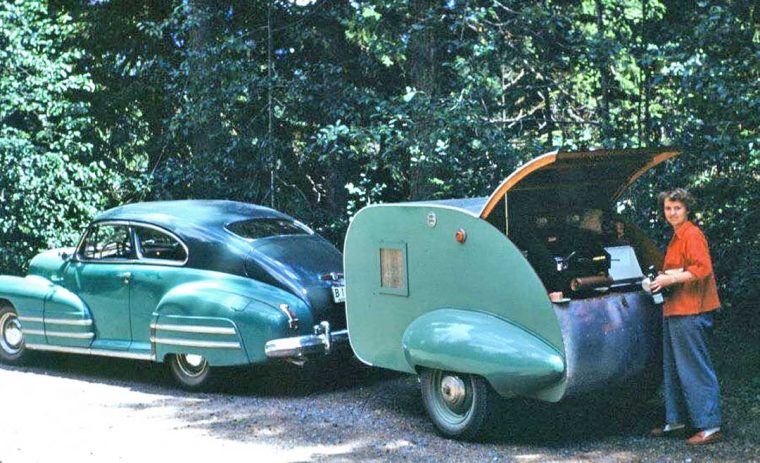 A two-tone green post-war GM sedan and a deluxe tear drop trailer with all of the comforts of home.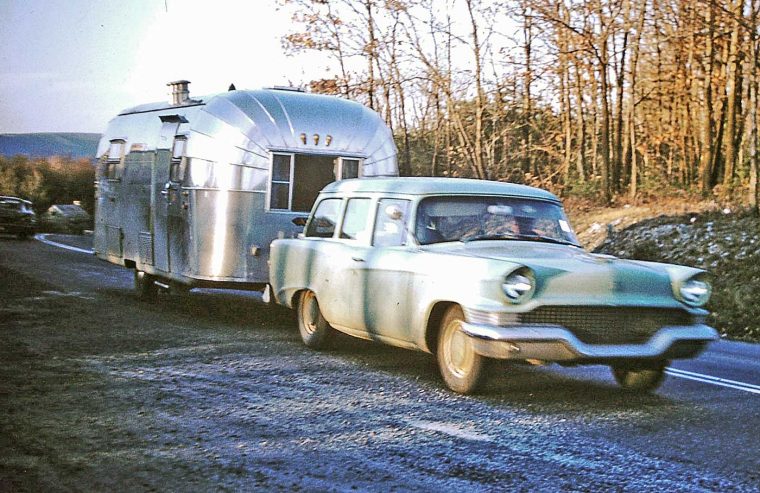 It appears that all the money this thrifty car owner saved on this station wagon was applied to the purchase of a deluxe travel trailer.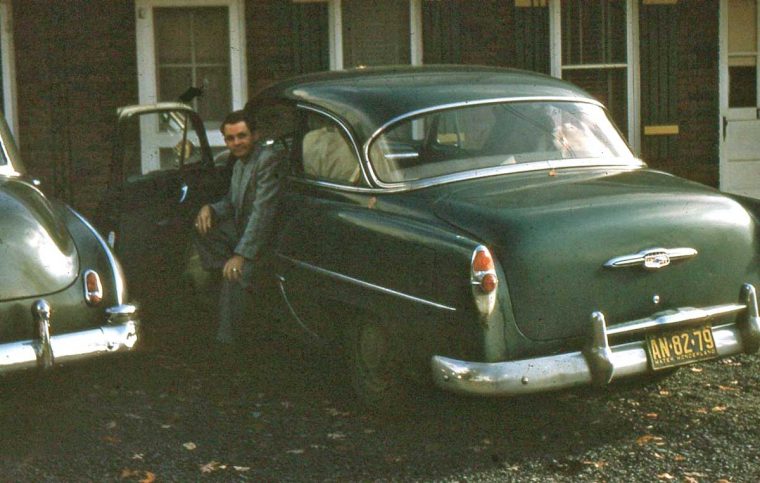 This photo hits close to home for your Editor. My first car was a 1928 Chevrolet, but the second one was a low-mileage mint original emerald green two-door sedan identical to this one.