The long, low, and luxurious 1950s two-door hardtop featured in the lead image was produced at the forefront of the period when over-the-top styling, large tail fins, and an ever-increasing amount of bright trim became very popular on automobiles.
The picture appears to be an advertising image for the automaker that produced it, which leaves the subliminal message in the mind of a prospective buyer – if you were to purchase one of these cars you would also live in a beautiful house and have good looking and well-dressed children.
As is the practice in this series, we ask our readers to tell us the year, make, and model of all of these vehicles along with anything else you find of interest in the photos. You can take look back at all the earlier parts of the Kodachrome Photographs series here. The images are via This Was Americar.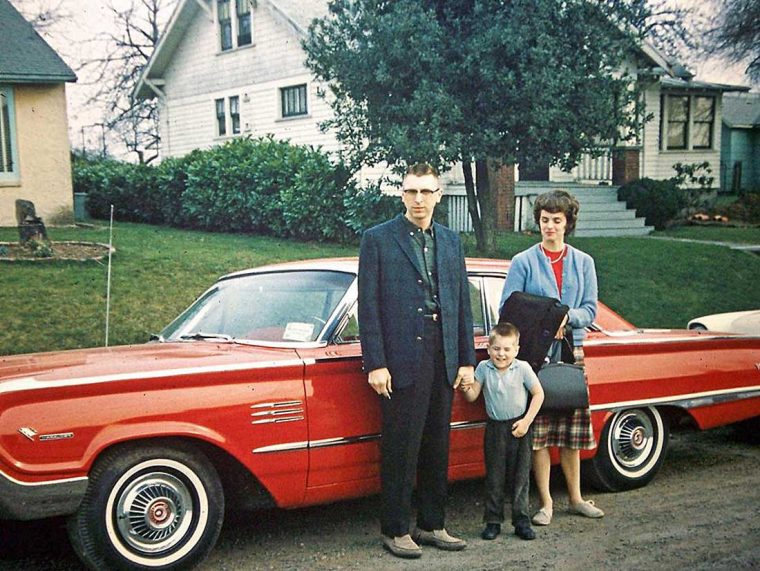 This fairly rare red two-door hardtop model was probably powered by a 390 c.i. V-8 engine.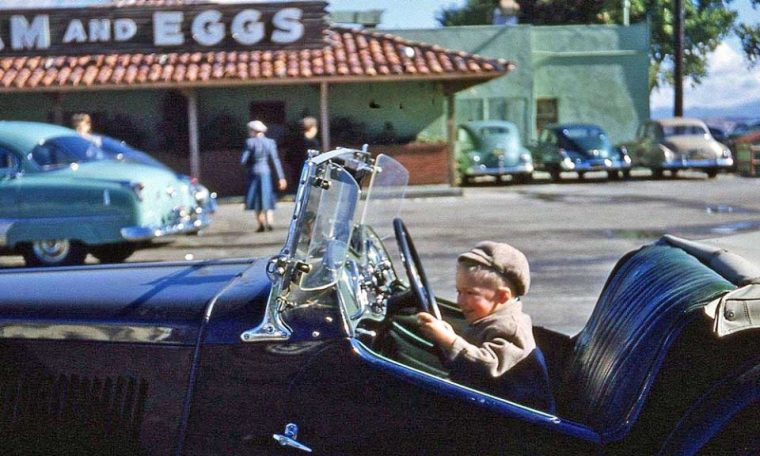 Its always best to start them out young.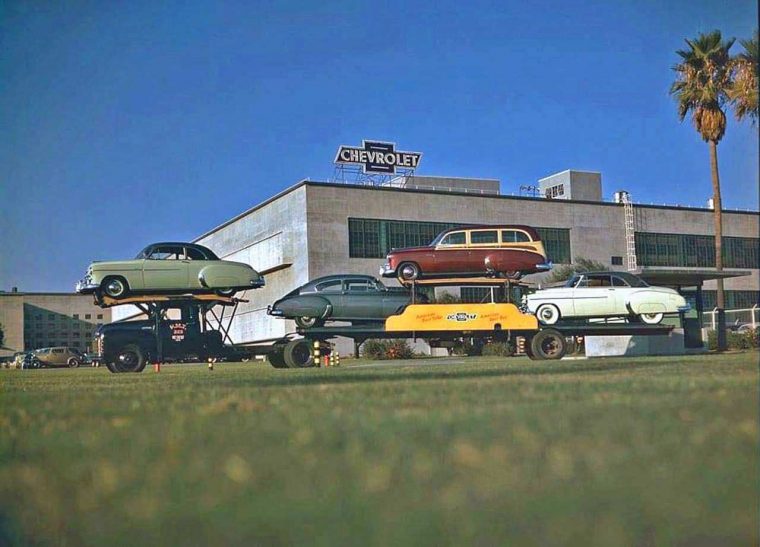 An interesting view of new Chevrolet's out in front of an assembly plant. Tell us where you believe this facility was located.