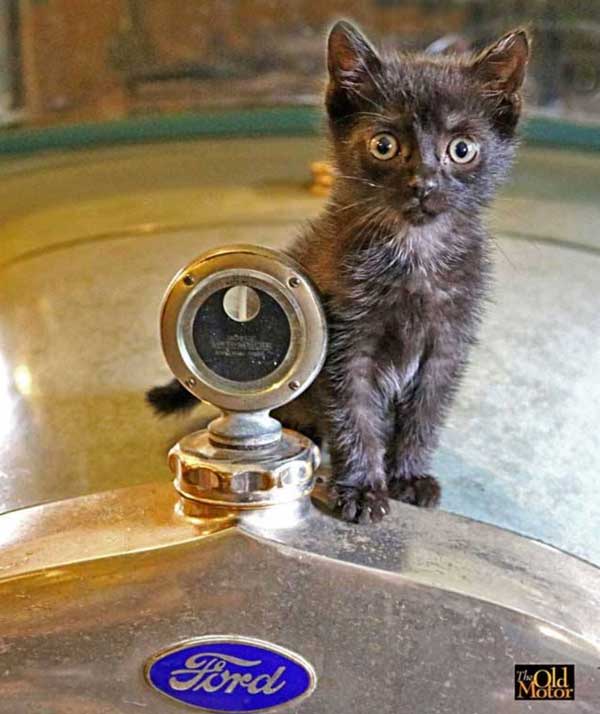 A year and a half ago, Stanley, the shop cat was found under a shed behind The Old Motor workshop building by Lena a yellow Labrador mix (she was found inside of Grand Central Station in NYC) who is one of our two rescued shop dogs. Somehow he was separated from his mother who is a feral barn cat that originated at a neighbor's dairy farm. Ever since he was featured here at the time, at least once a week a reader asks about how Stanley is doing, so we figured it was time for an update on him.
Stanley was only four weeks old when found and was so small he would fit in the palm of a hand and had to be fed infant formula. He adopted me as his new mother and liked to climb up and spend most of his time on my shoulder holding on and watching whatever was being worked on in the shop at the time.
Ever since then, just like the dogs have, he has taken a keen interest in keeping an eye on what is going on in the workshop when he is inside of the building, and climbing up on top of the machinery for a better view. When not watching what is happening or napping, Stanley intently goes about his job as Chief of the mouse control department and wrestling with and becoming a friends with of the dogs.
Stanley on top of one of his favorite vantage points, the engine assembly stand.