Today we return to Greenville, North Carolina for a look at three images used in advertisements placed in the Greenville "Daily Reflector" newspaper for new car dealerships operated by Bright Leaf Motors Inc.
The enlargeable version of the photo (below) of the Chrysler-Plymouth dealership was published in the newspaper for a sale held on July 14-16, 1965. The lineup of cars out in front of the buildings contained both new and used vehicles along with older used models visible in the far-left-center of the picture in front of a fence.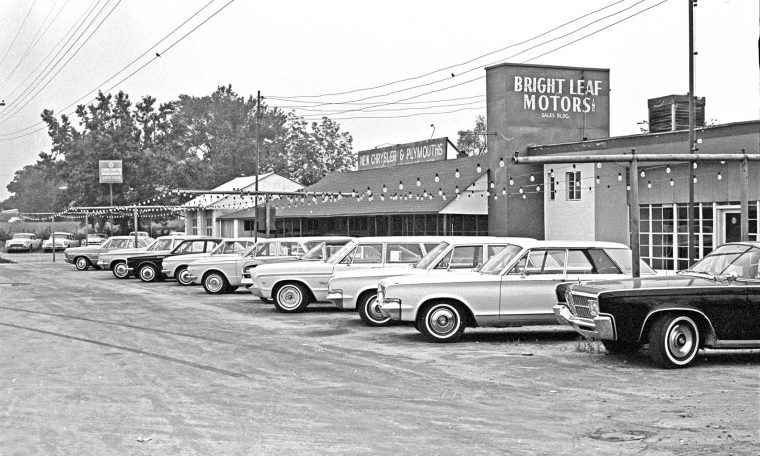 The line-up of cars on offer for a Bright Leaf Motors Chrysler-Plymouth sale held in July of 1965.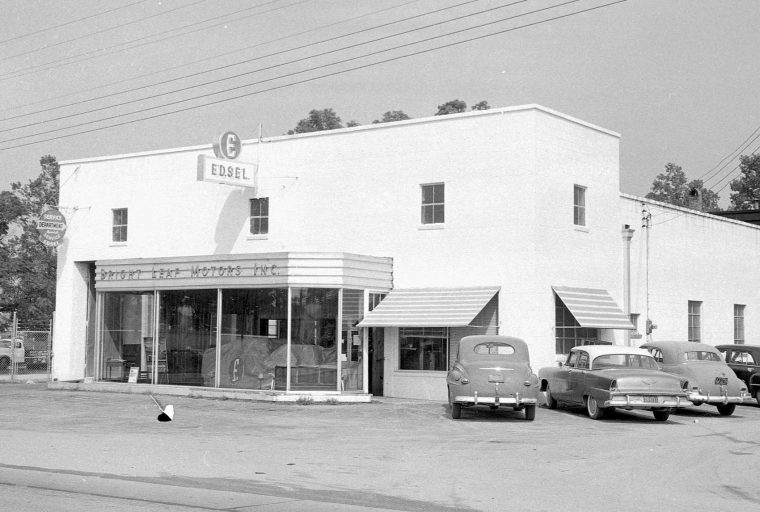 This earlier set of photos is of the Bright Leaf Motors Inc. Edsel dealership located on North Green Street, in the City of Greenville. The images were taken for an advertisement placed in the August 31, 1957 edition of the "Daily Reflector" newspaper during the run-up to "E Day," September 4, 1957, the date the Ford Motor Company chose to roll out the all-new Edsel to the general public. Note the odd-looking silhouette of a car under an Edsel pre-introduction cover in the showroom.
Share with us what you find of interest in the "Daily Reflector" photographs courtesy of the East Carolina University Collections.