In a little more than a week, spring will be here and boaters who haven't already will begin to take their machines out of storage for the new season. To kick things off for year we have posted the lead image of a Mercury convertible, boat, and trailer combination to get things rolling. In addition to telling us all about the tow rig please fill us in on the builder of the boat (note the tail fins,) and details of the engine.
As is the practice in this series, we ask our readers to tell us the year, make, and model of all of these vehicles along with anything else you find of interest in the photos. You can take look back at all the earlier parts of the Kodachrome Photographs series here. The images are via This Was Americar.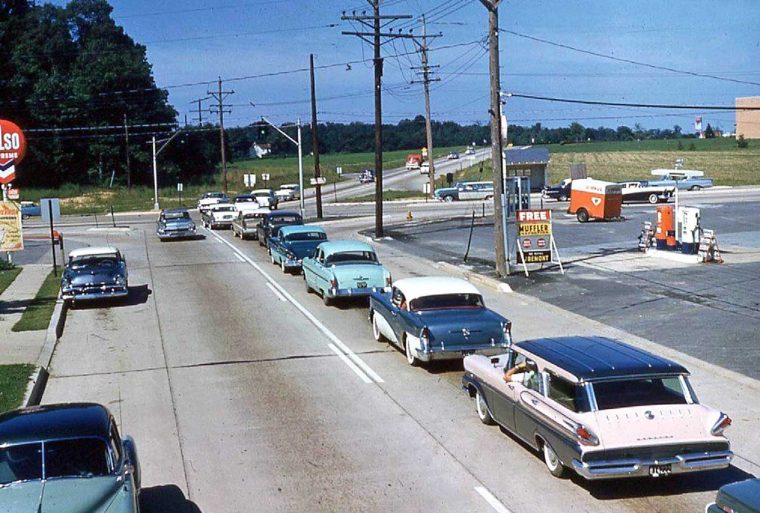 There is quite a bit to see here in this mystery location and intersection filled with 1950s vehicles and a pair of filling stations.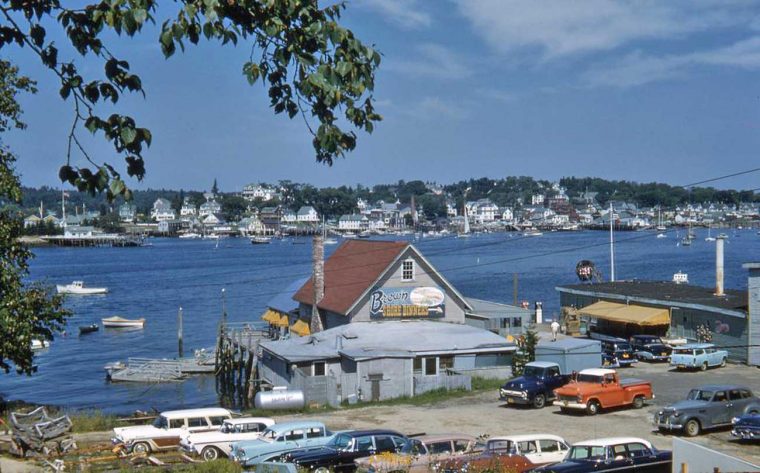 A second unknown location, hopefully someone will know where Brown Shore Dinners was located?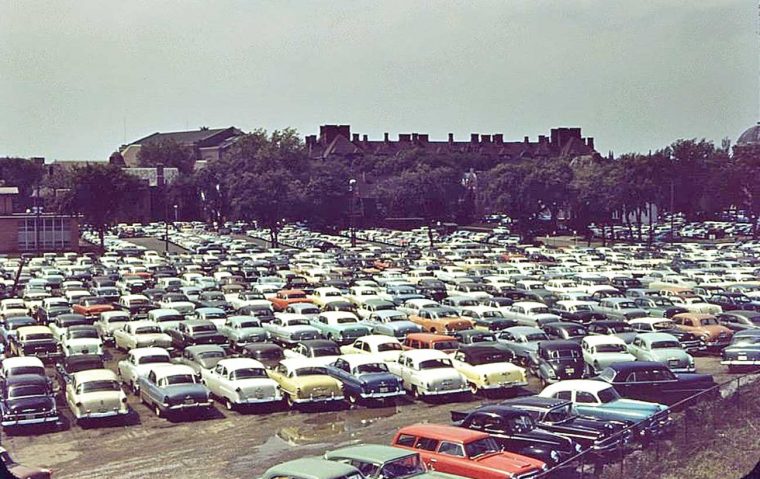 A finally, a parking lot filled to capacity at the University Minnesota.